*If you are looking for notification preferences that can be edited on your mobile device, click here.
We send you email reminders to check in and send updates about your Omada participation, but if there are certain emails or notifications you don't need, you can change the settings through the Omada program site.
While on the Settings page:
Choose to edit either Email or Push (mobile) Notifications.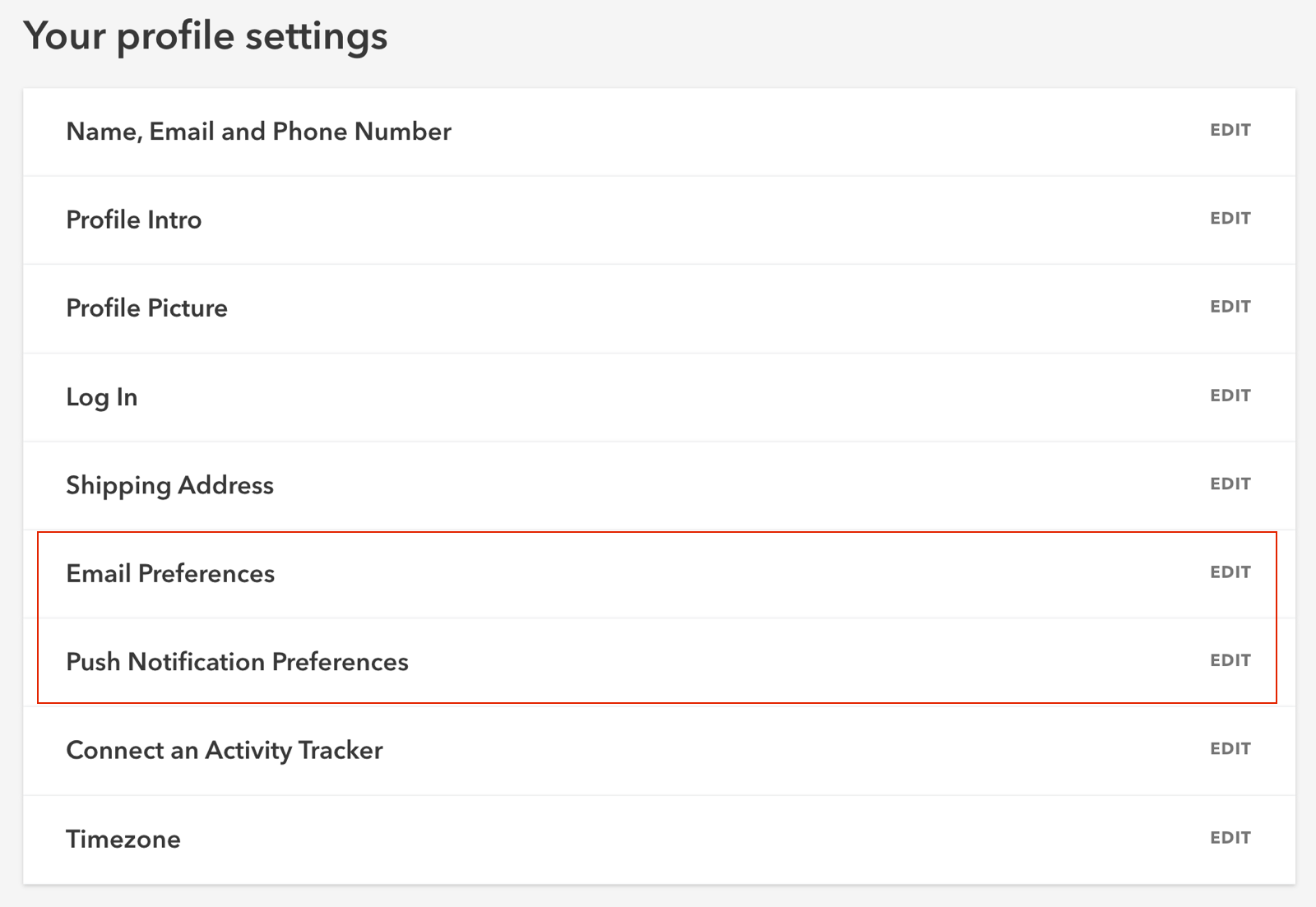 You will see all the options appear for notifications that you can update.
You can uncheck any notifications that you do not wish to receive. For updates from your Group Discussion Board, you can receive updates as they are posted in individual emails, in a single daily digest email, or never.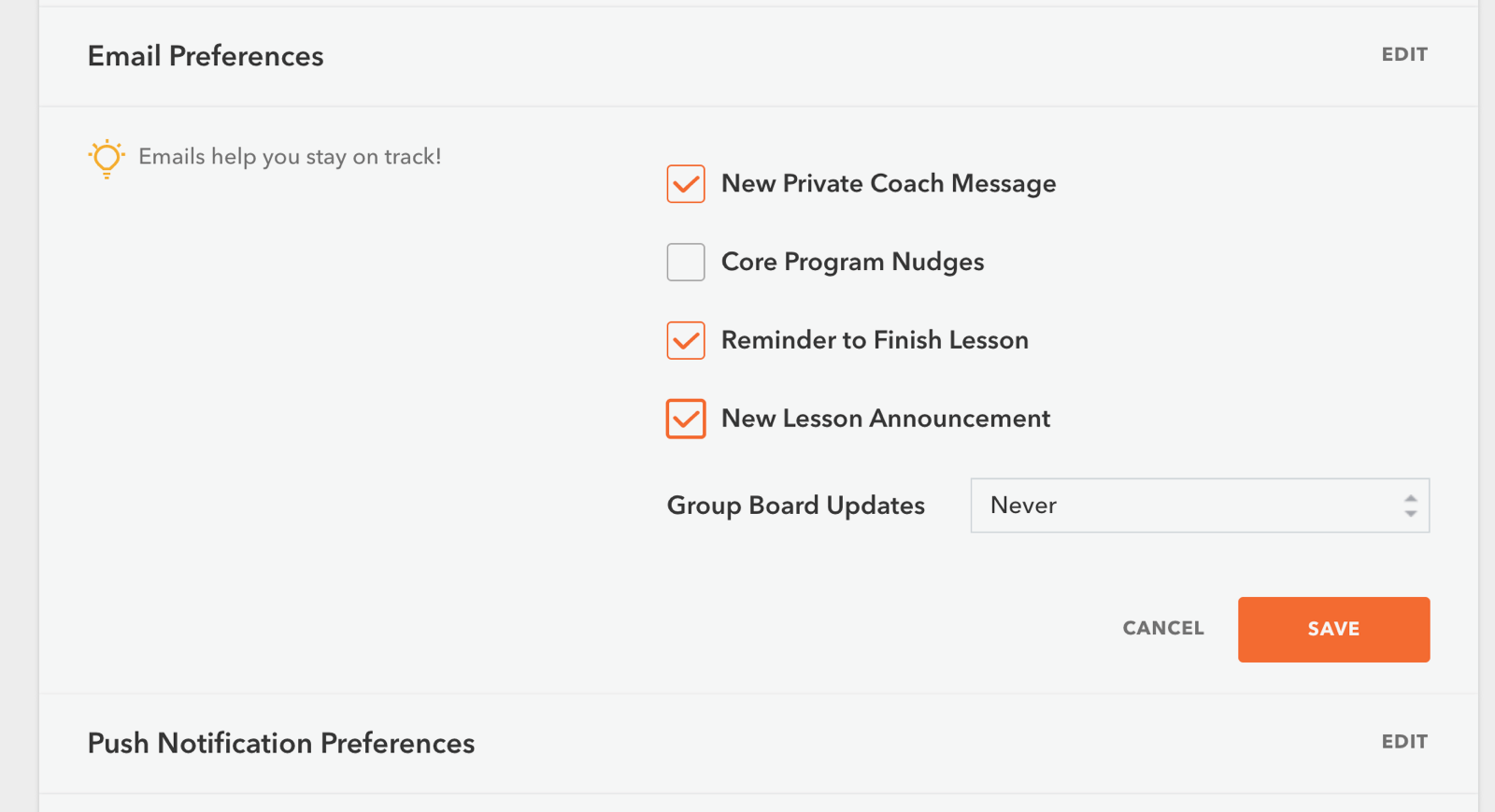 Click Save when you are finished. Your notification preferences should be updated within 24 hours once saved.
Please note, updating your notification preferences in your Account Settings does not equate to a full unsubscribe.
To fully unsubscribe from ALL Omada emails, please contact support@omadahealth.com