Please note: You must be enrolled in the Diabetes Management Program to access this feature.
To create a Provider Data Report for your blood glucose history and share it, using the Google Play Store Application please follow the steps below:
1. From the Omada App Home Screen, tap the menu icon (≡) in the top left corner of the screen.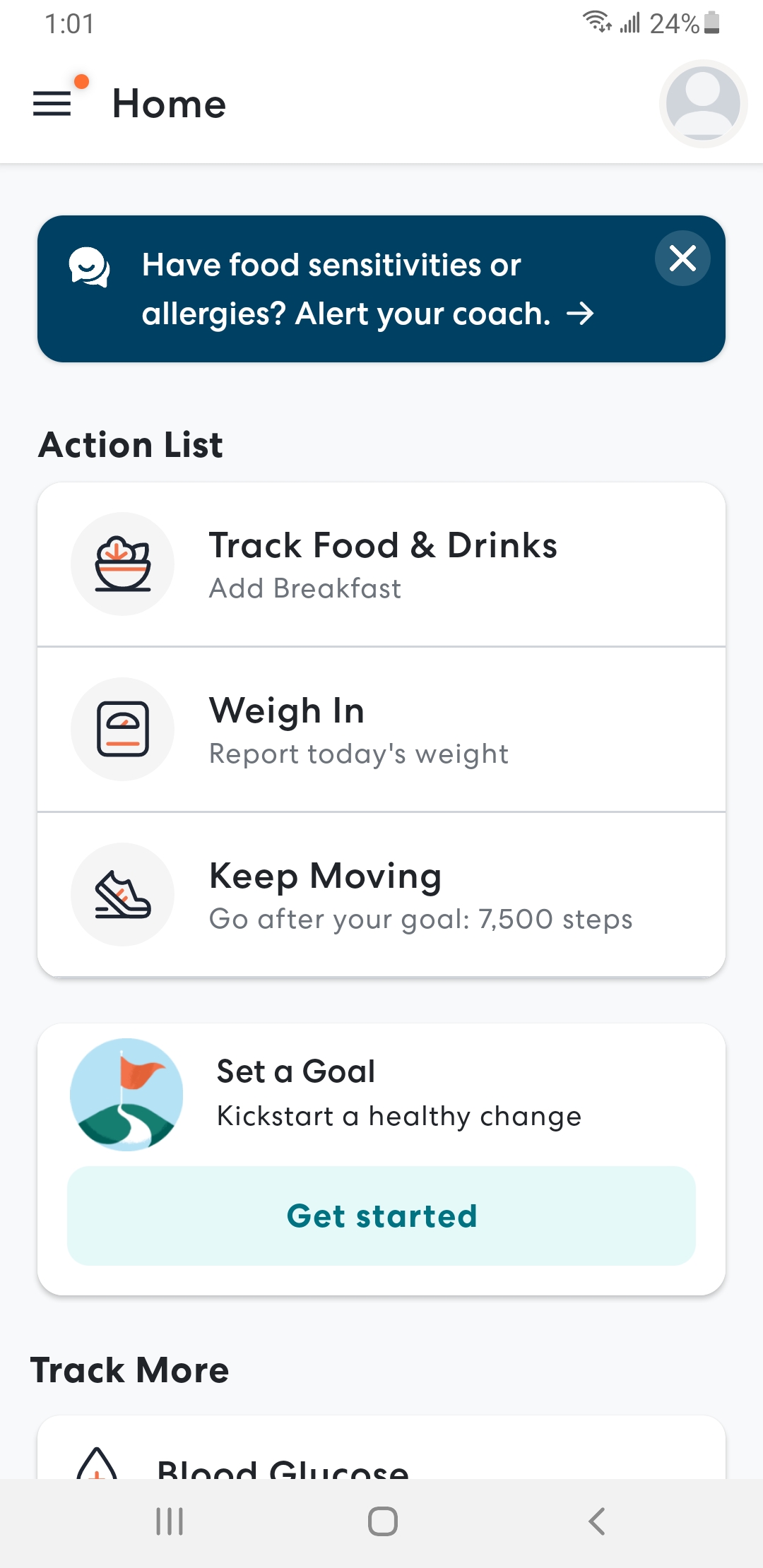 2. Tap Progress and this should take you to your Progress Page.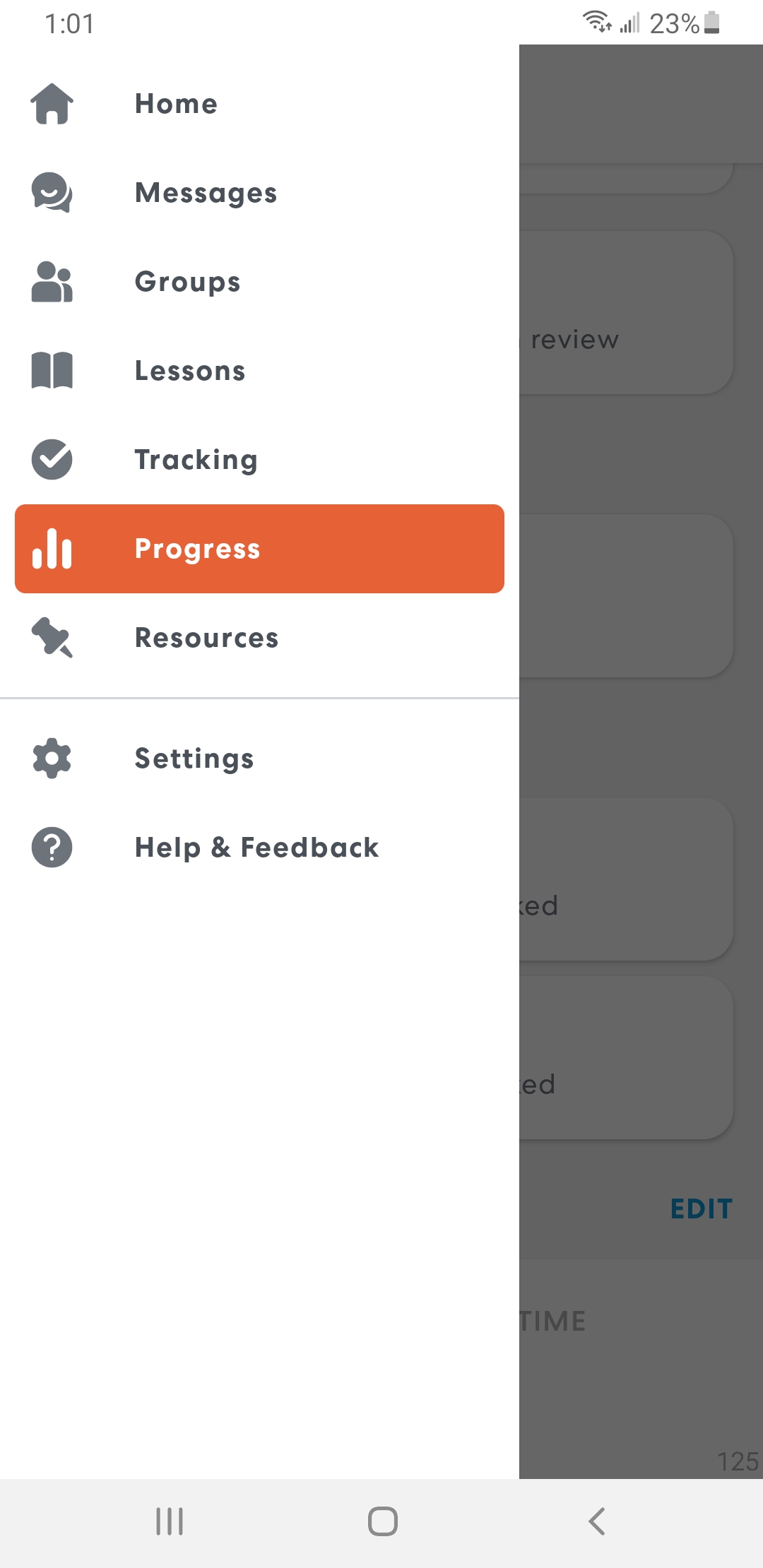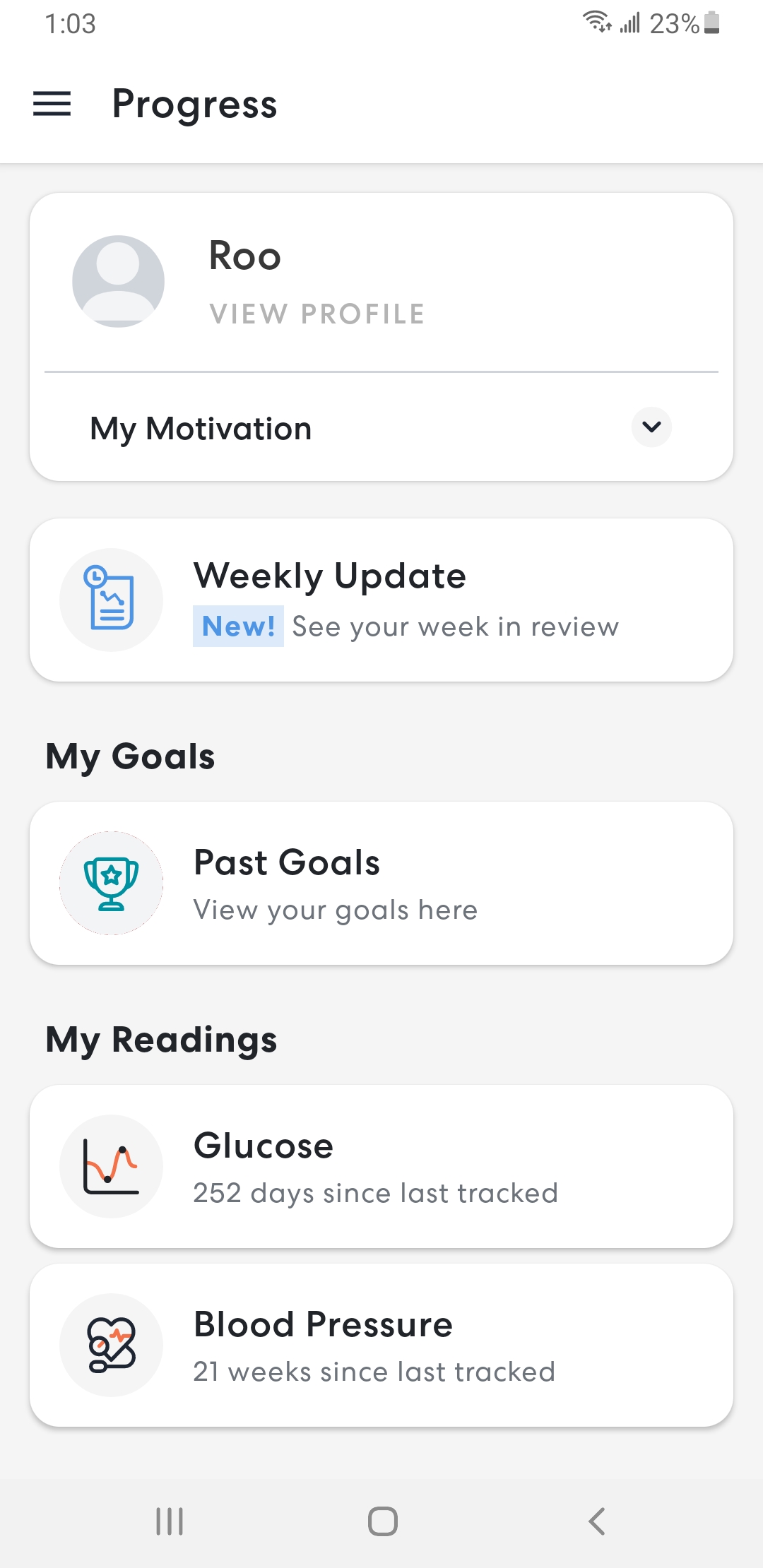 3. Scroll down to the bottom of the Blood Glucose page and tap Export Data.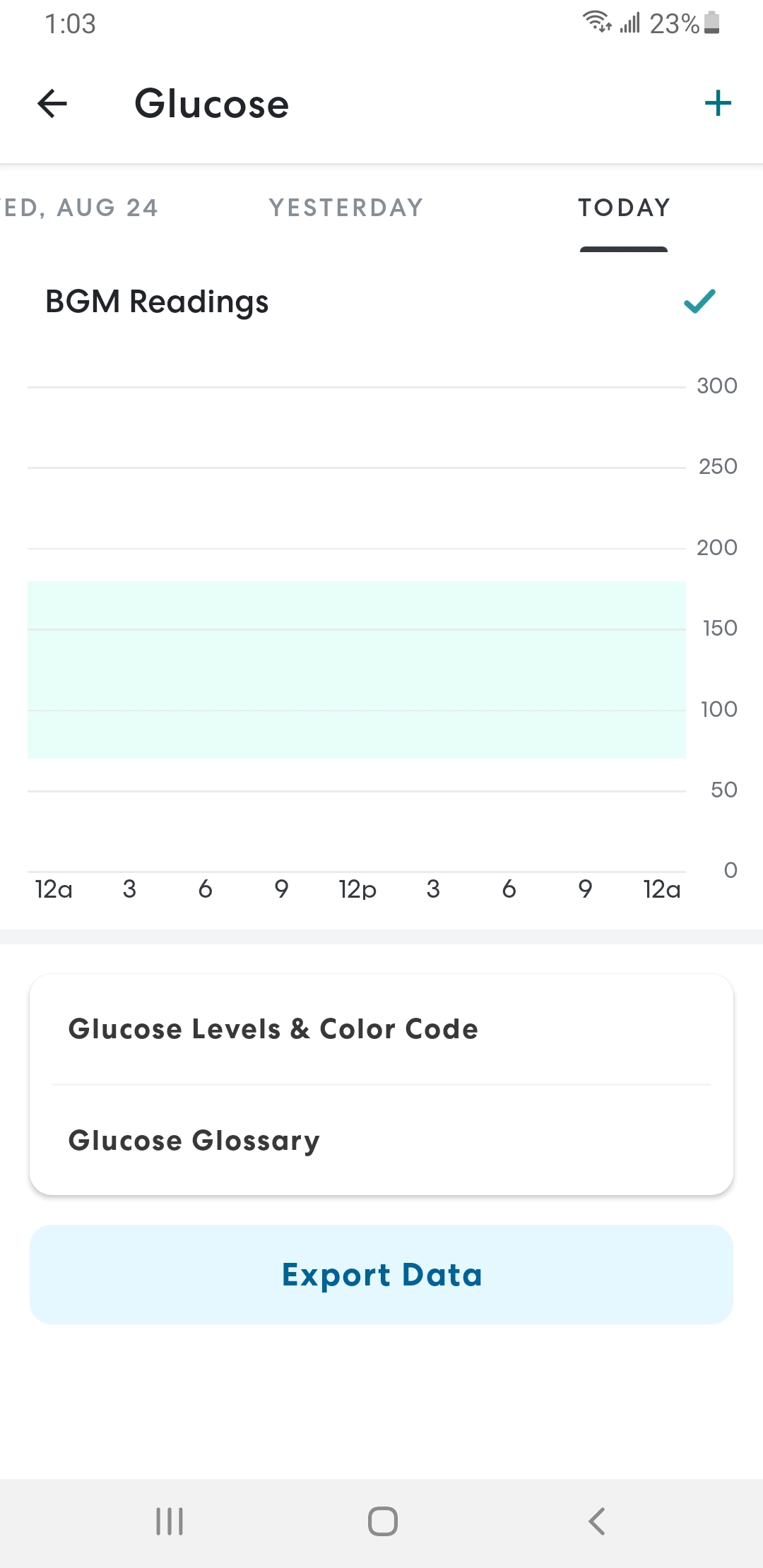 4. Tap Continue and select the date range you would like to include in the report.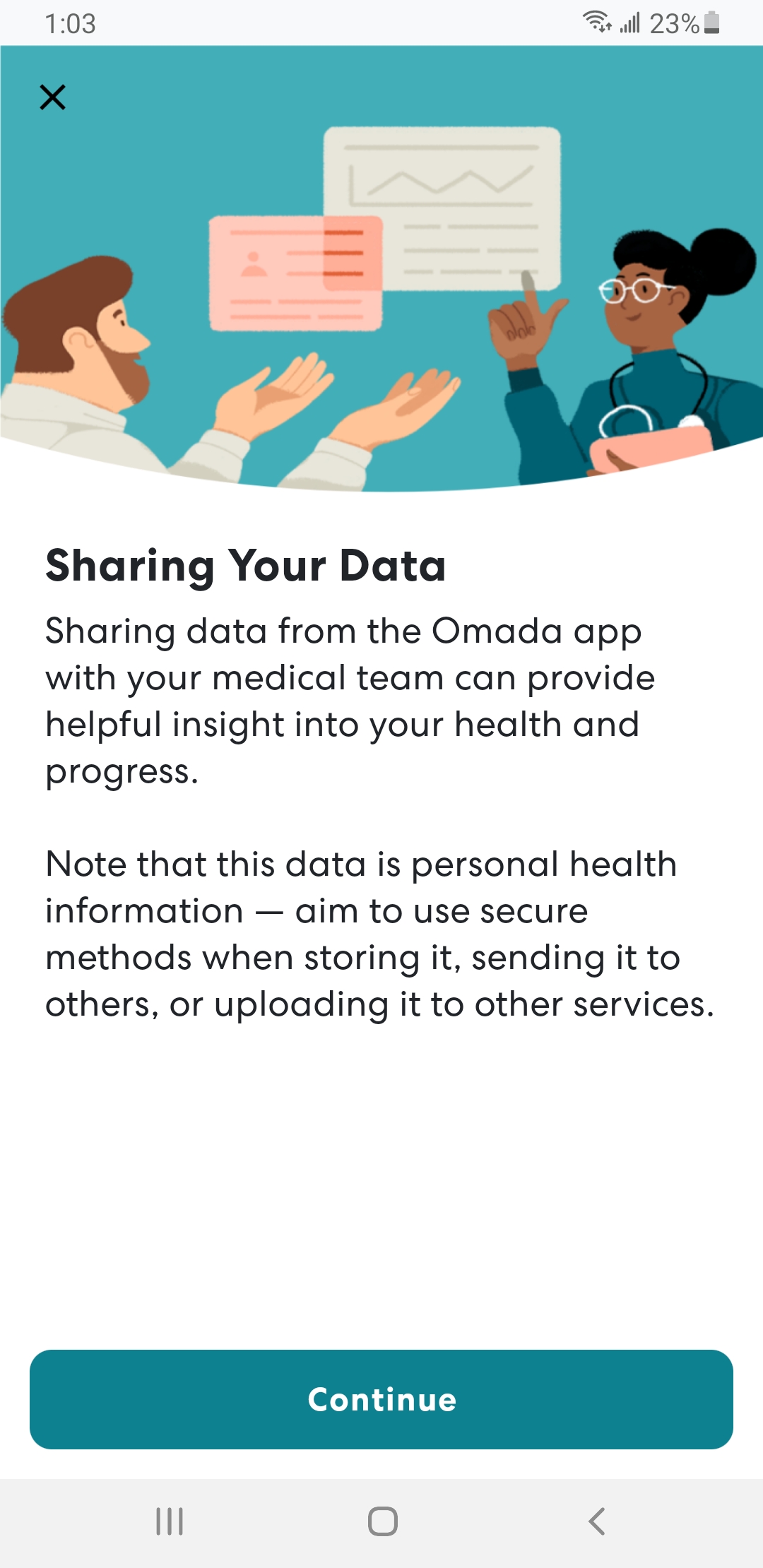 5. Then tap Export Data at the bottom of the page.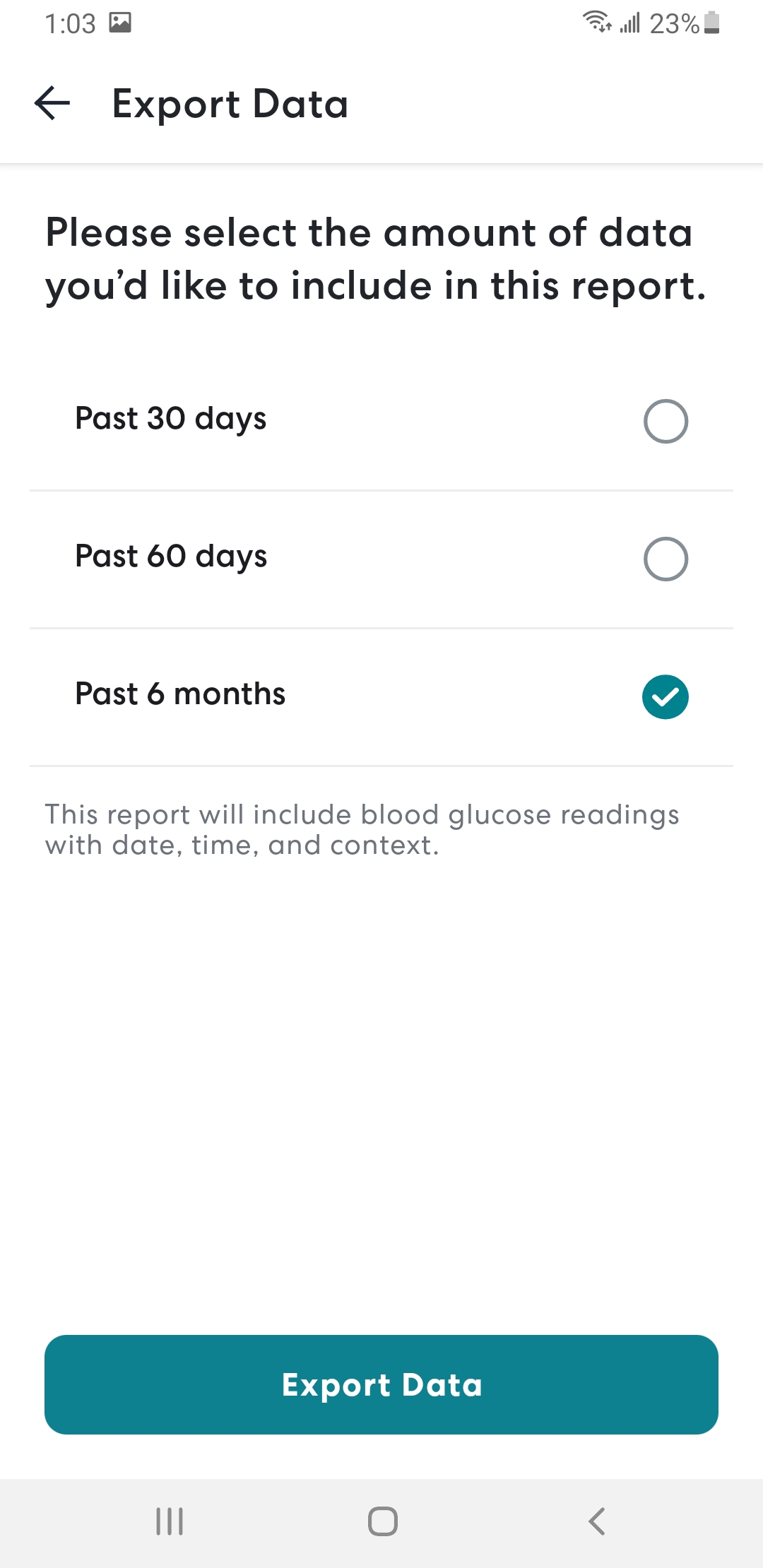 6. A report will be generated.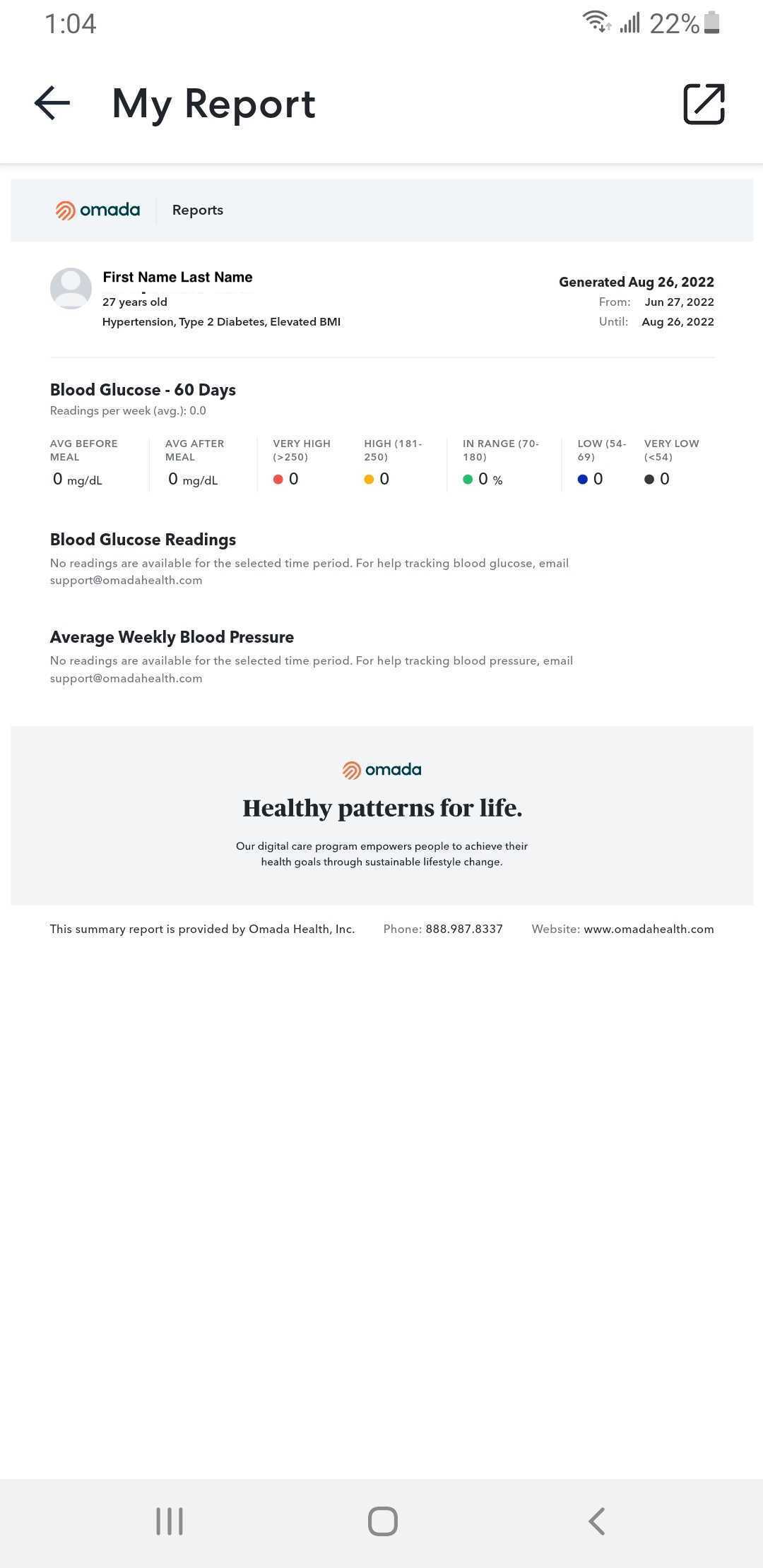 7. Select how you would like to share your data.
You will have the option to Email, Print, or save the data in PDF format.