You may track your steps using your iPhone or Android mobile phone or a compatible activity tracking device.
You may also log and edit your steps through the Omada website.
When you log in to Omada, click on the Tracking tab located on the navigation bar on the left-hand side of the screen. The Food and Activity tracker is located on the Tracking page.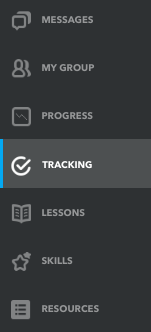 To track your daily activity through the Omada website: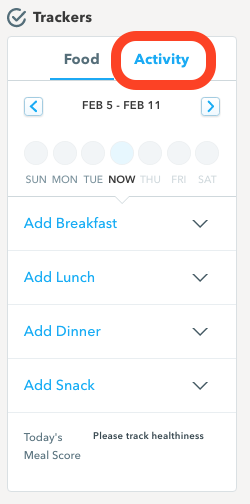 1. Locate the Trackers box and click the word Activity.
2. Click the day for which you'd like to enter your physical activity. If you'd like to enter activity for a previous week, click the blue "<" symbol located to the left of the date.
3. Select the total number of hours and/or minutes of (at least) moderately intense aerobic activity that you completed that day. You can also enter the type of activity completed under the Notes section. Click the blue Save button.
4. If you are using a device to track your steps, enter steps recorded by clicking Edit Steps. 

5. Click Save Steps.

Your activity for that day will be recorded in your Food and Activity Tracker!