Follow these instructions to track your activity using your Android device.
1. After logging into the app, tap Keep Moving on the Homepage checklist. That will take you to the tracker screen for today.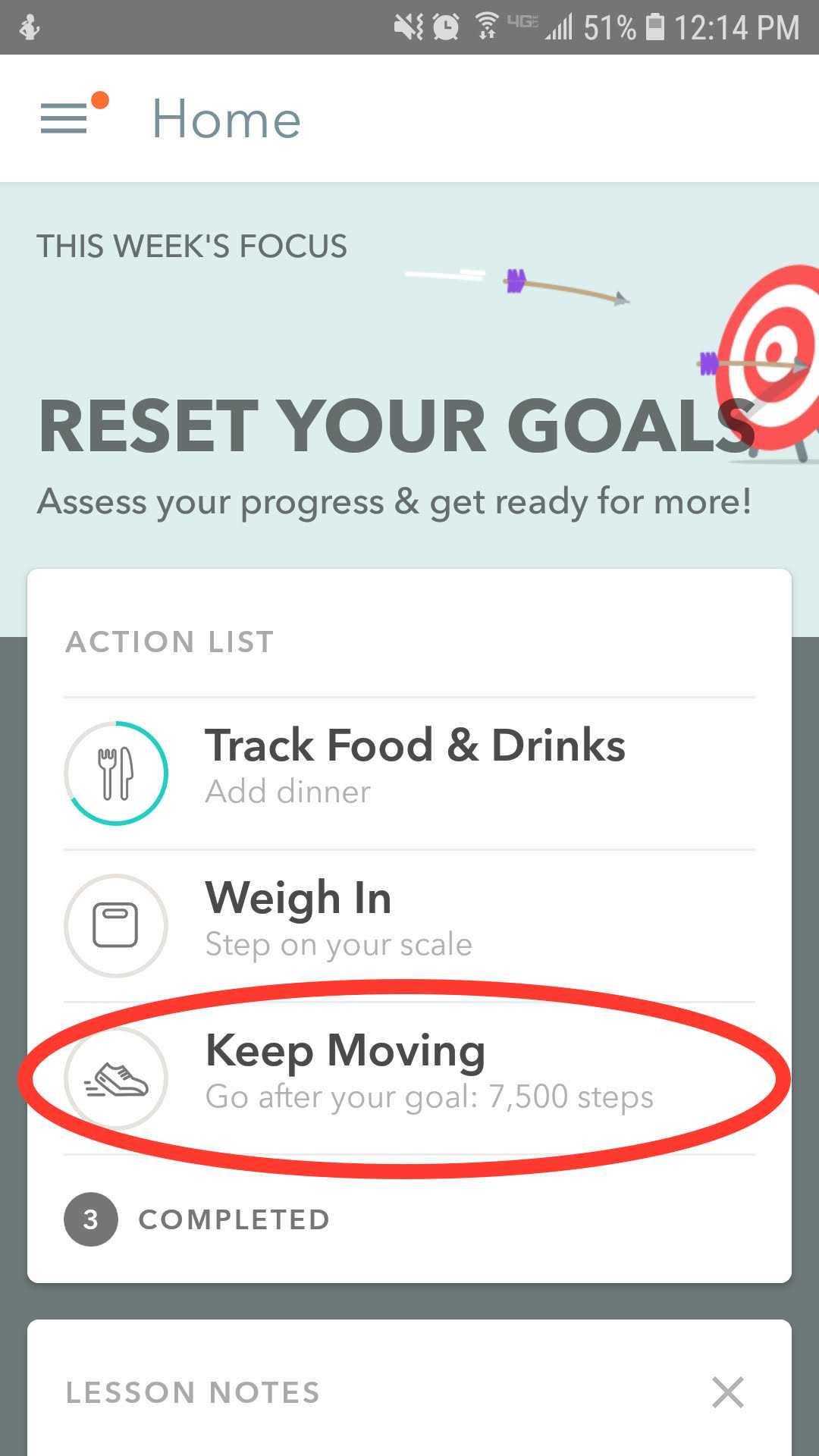 2. To track previous days' steps, navigate to the Tracking page from the Home menu.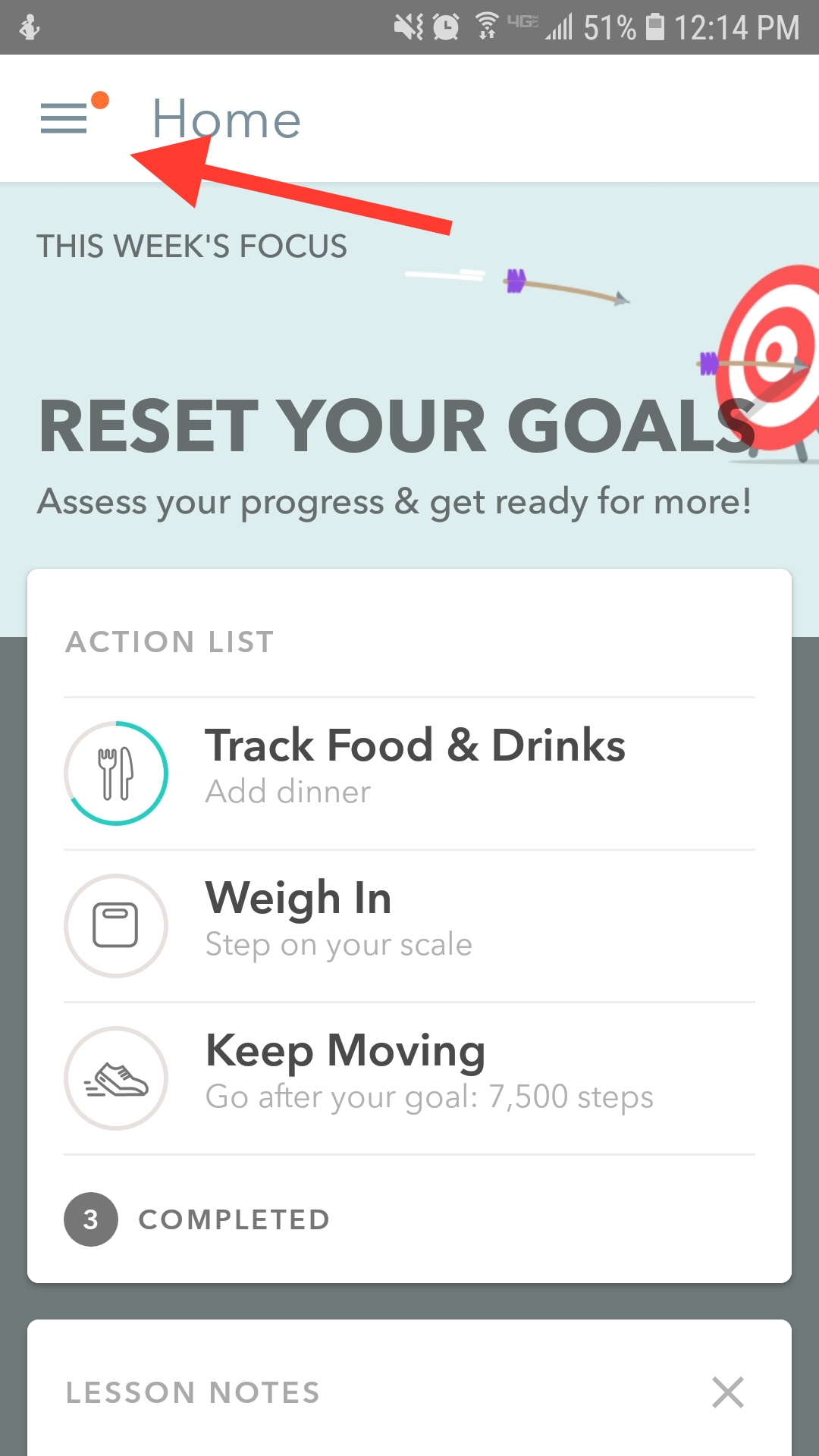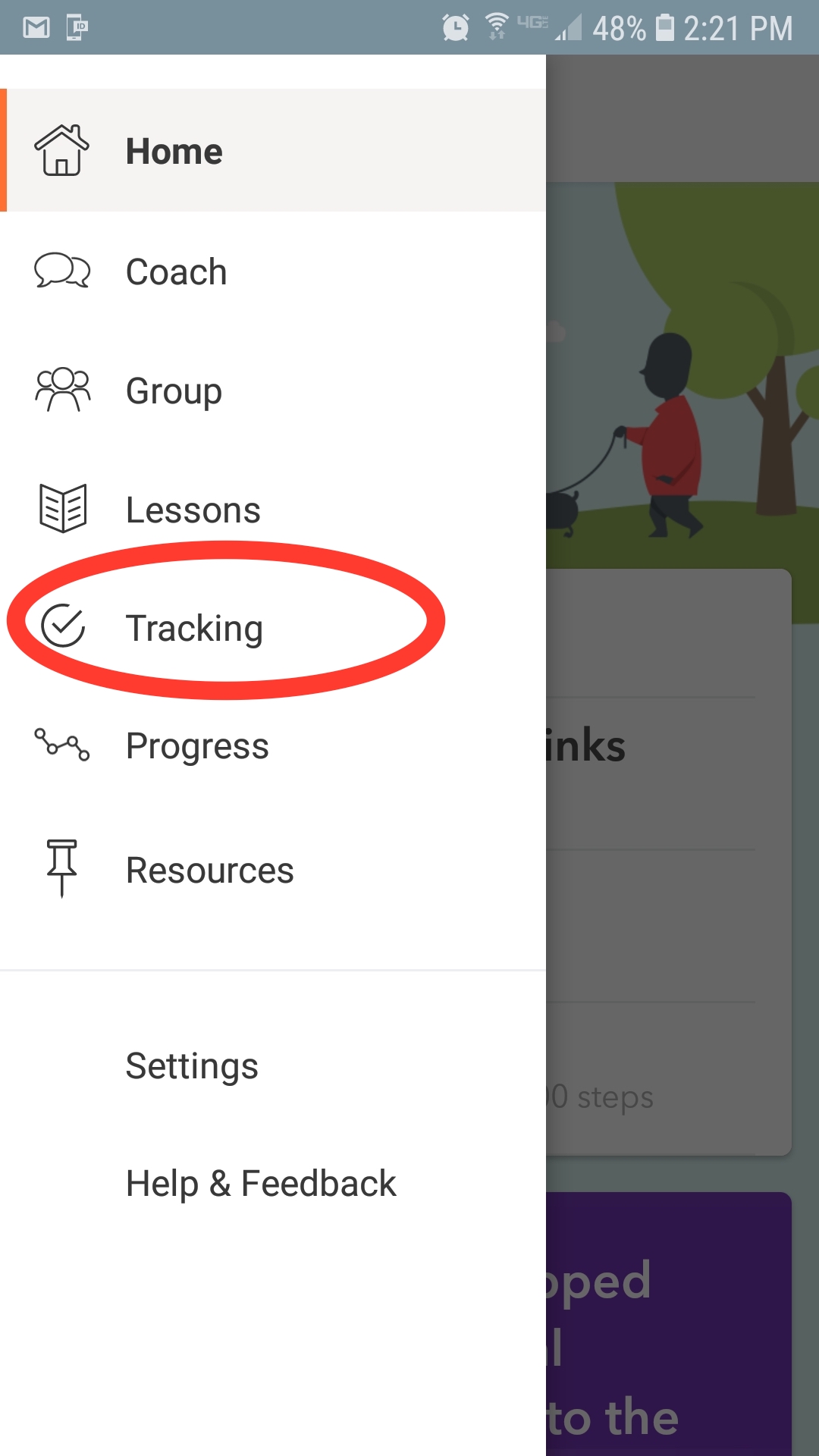 3. At the top of the screen, choose Activity, then choose the day you'd like to edit by swiping left-right. The selected day will have an downward pointing arrow below it.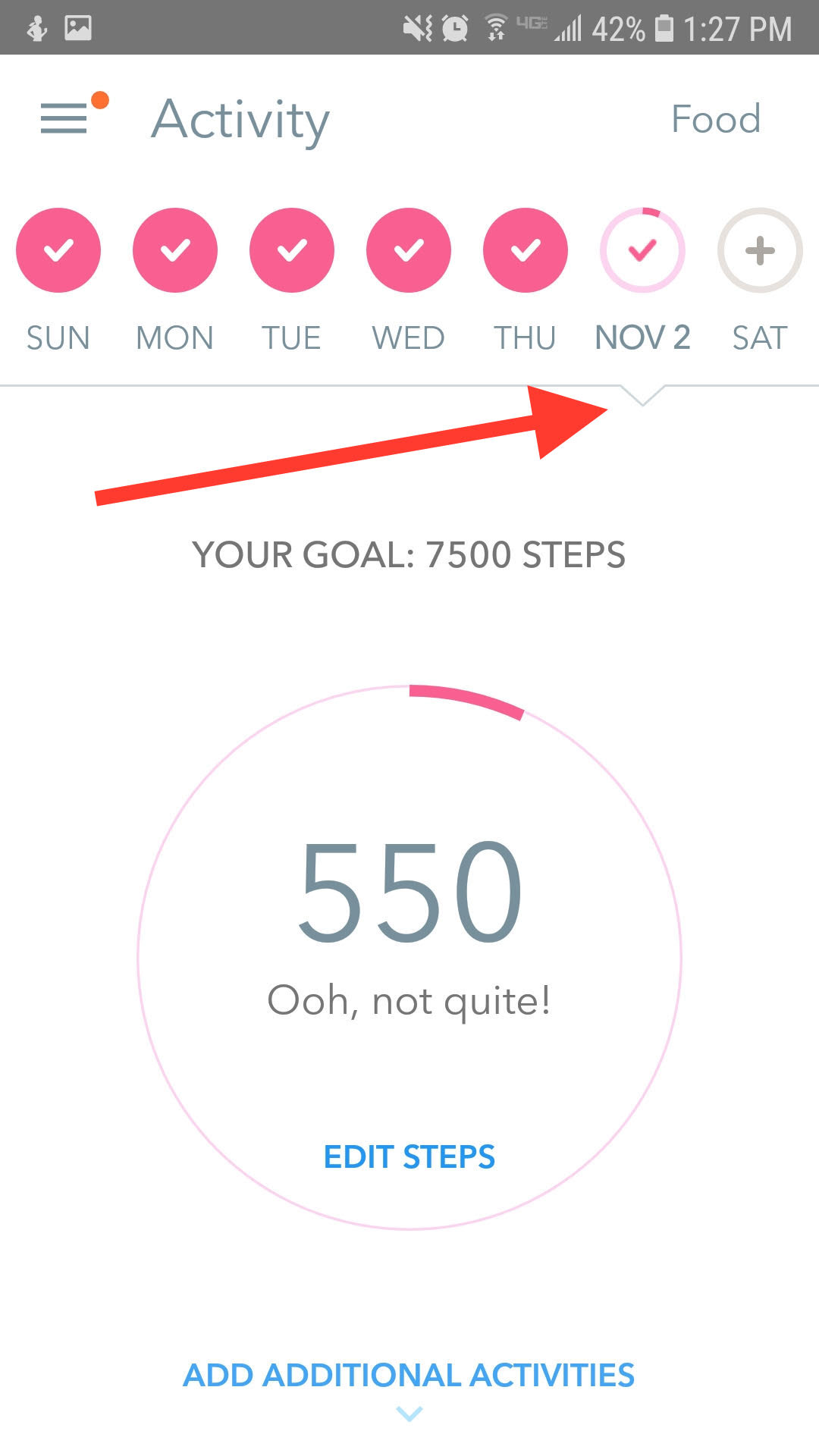 4. Tap on Edit Steps to enter that day's steps, enter the number of steps, and tap Done to save. Some Android keyboards may show a checkmark instead of the word "Done" in the bottom right corner.
5. To enter any other activities, tap Add Additional Activities at the bottom of the screen. You can enter total minutes of an activity or workout.
You may also set up automatic step tracking using your mobile device using S Health or Google Fit or connect an activity tracking device.