If your scale displays "Step off", "Step off redo", or "Sleep off", please follow the instructions below to ensure the scale is properly awakened: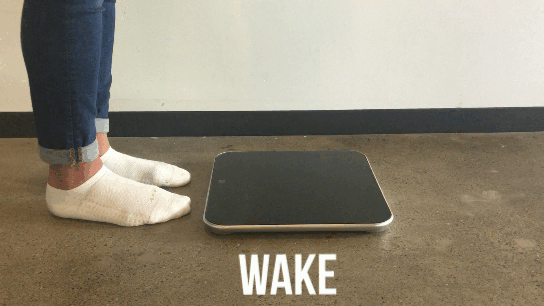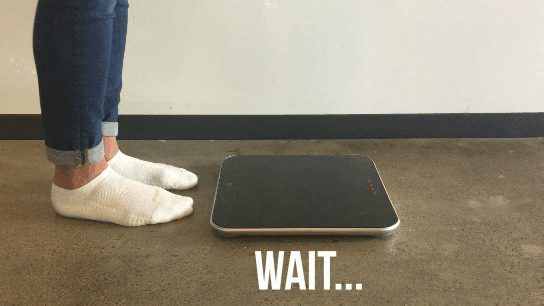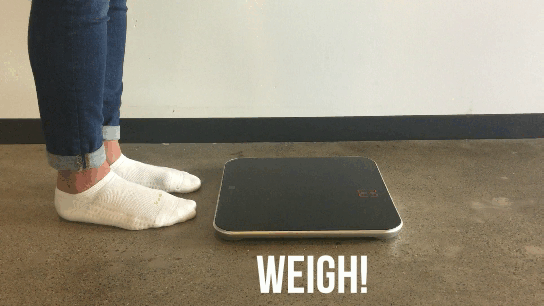 If the above does not resolve the issue, please reset your scale with the following instructions. Please note, resetting the scale will delete all previously saved weights.
Remove all batteries from the back of your scale for at least 10 minutes.

Reinsert the batteries and ensure polarity (+/-) is correct. Make sure all batteries are pressed in completely, placed correctly, and fit firmly in the compartment. Please note, the manufacturer recommends Duracell batteries.

Set the scale on a flat, even surface. The scale may not be able to accurately measure on carpet or tile.

Press down on the center of the scale with one foot to wake up the scale and immediately step off. You'll see a red line move up and down as the scale calibrates itself, and then "0.0" should appear on the screen.

Wait until scale displays "0.0", then step on the center with both feet.

Stand still until your weight blinks and you hear a short double beep.

Step off the scale. You'll see a red dash move across the display. You'll then hear a longer single beep and see the word "Sent" when your weight has been transmitted successfully to your Omada account.
Please contact us if your scale continues to display "Step Off" after following the above steps.