Most mobile phones are able to track your steps automatically, but there are some minimum requirements for this feature to work.
Requirements:
The iPhone 5, 6, 6 Plus, 7, 7 Plus, 8, 8 Plus, X and 11 are capable of tracking a user's steps. Older versions of the iPhone are not capable of tracking steps even with the Health app installed.
Make sure that your iPhone's Privacy Settings for Motion & Fitness are enabled for the iPhone Health app (Navigate to iPhone's Settings > Privacy > Motion & Fitness. The Health app's switch should be green).
Instructions:
1. Download the Omada mobile application at https://go.omadahealth.com/mobile or by searching for Omada in the App Store.
2. Log in to the Omada mobile app
If you are already logged in to the Omada mobile app, please log out and log back in:

Navigate to your Progress page and tap on the gear icon in the upper right hand corner
Tap on the Log Out button at the bottom of your screen
Log back in with your credentials.
3. Tap on Progress at the bottom of the screen.
4. Then click on the Activity tile.
5. A prompt should appear asking if "Health" app can automatically track your steps. Tap Get Started.
6. Tap "Health" app.

7. Tap "Connect to Health app".
8. If you are not automatically redirected to Health settings, please navigate to Settings on your iPhone and find Health.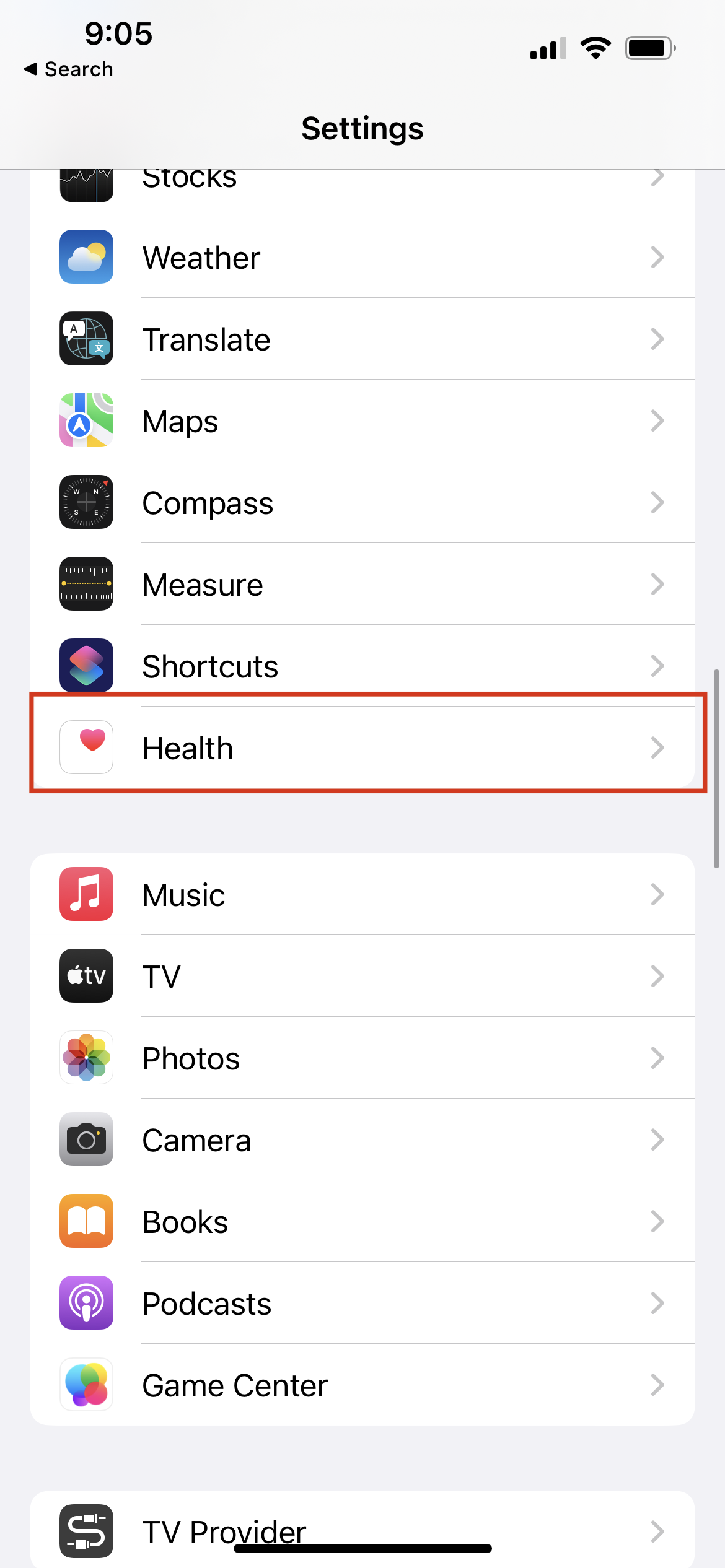 9. Tap Data Access & Devices.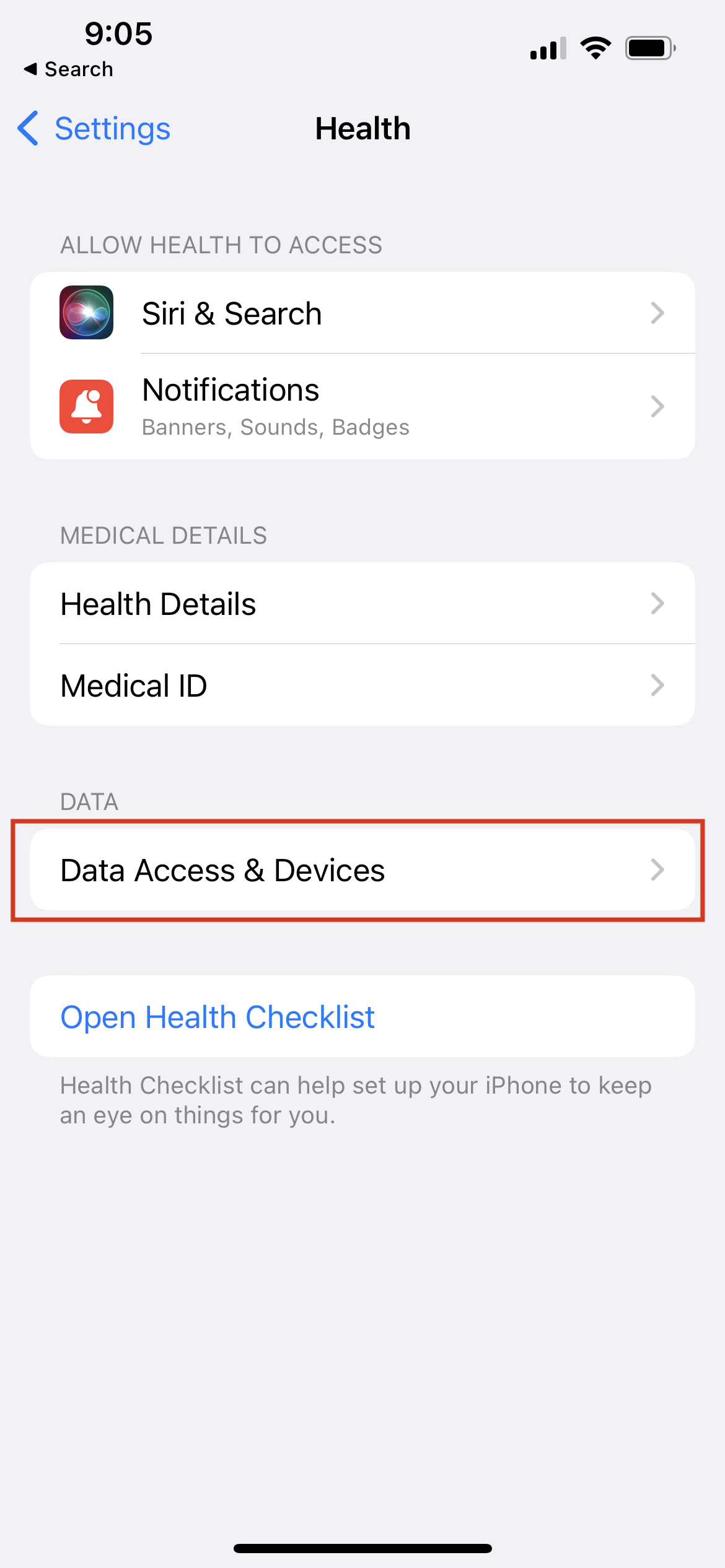 10. Tap Omada.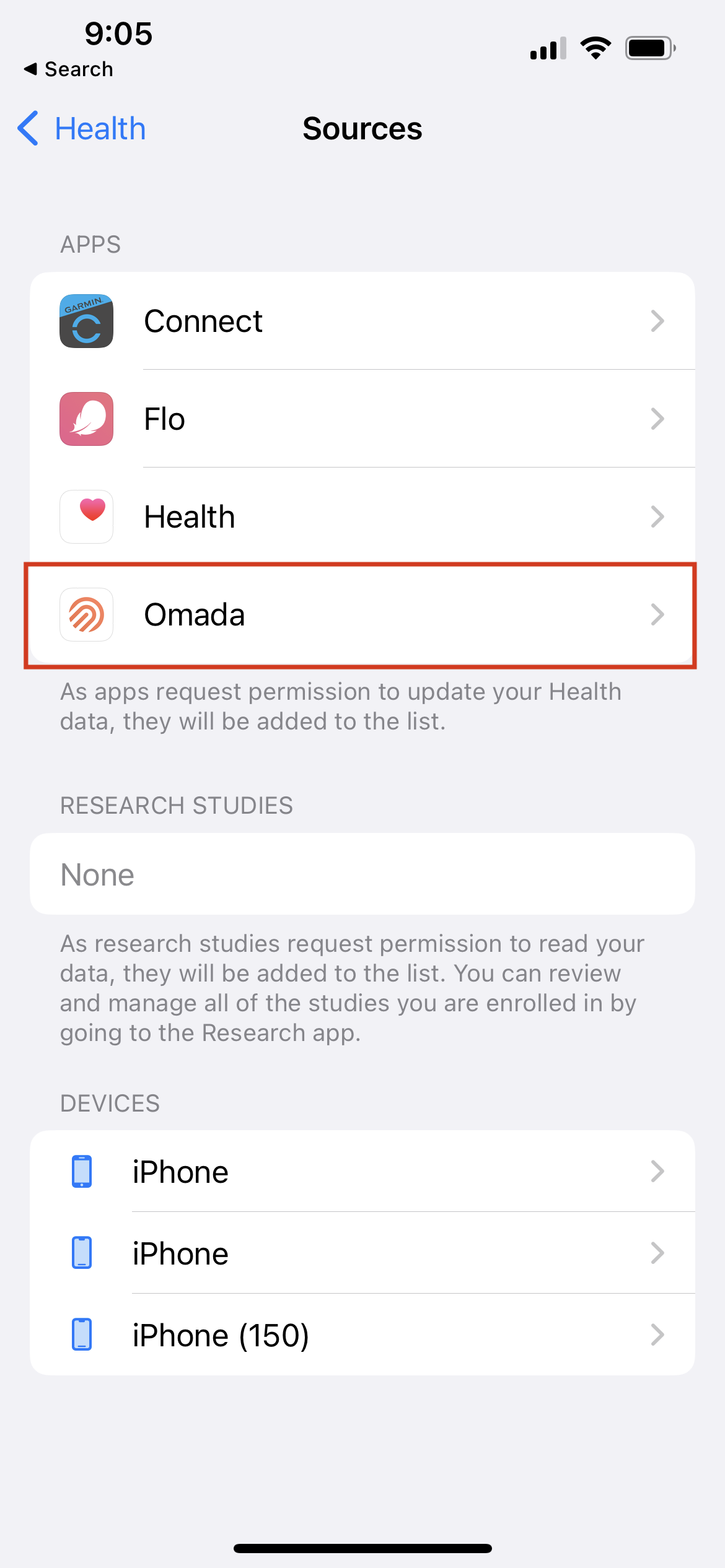 11. Tap Turn On All.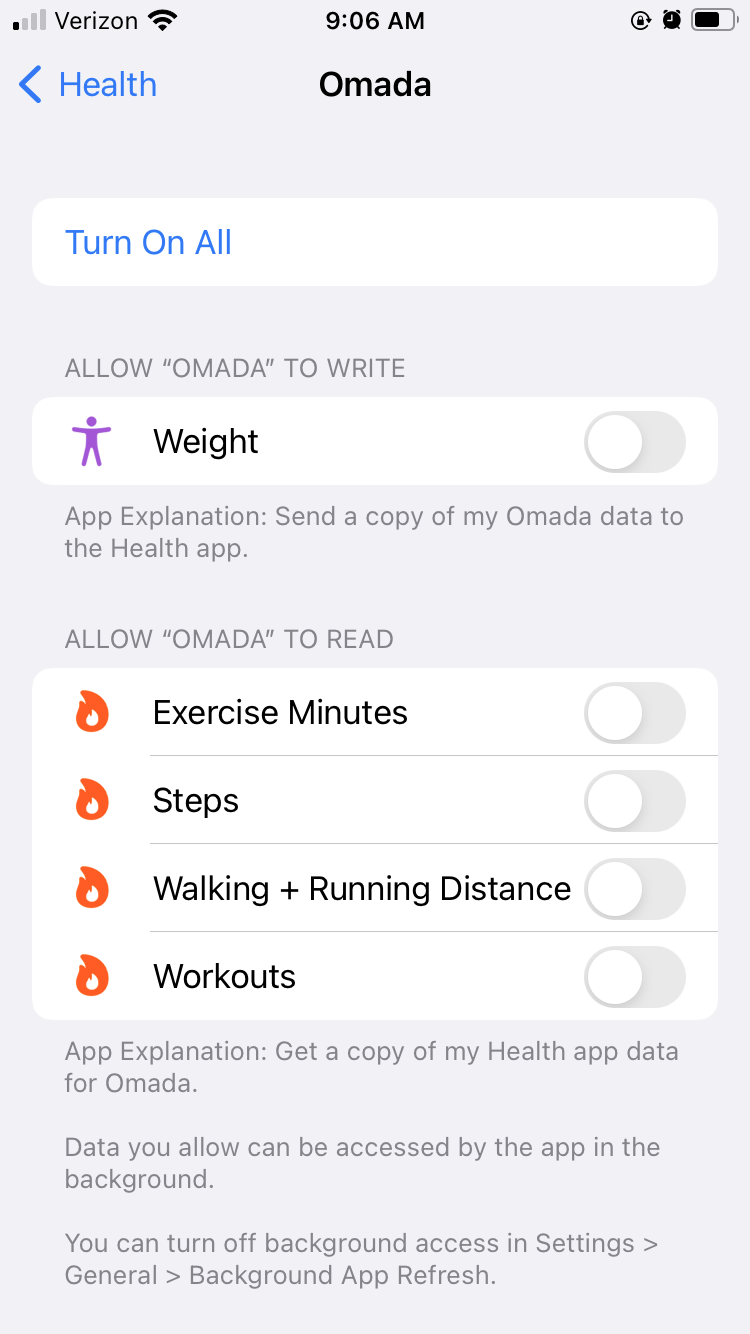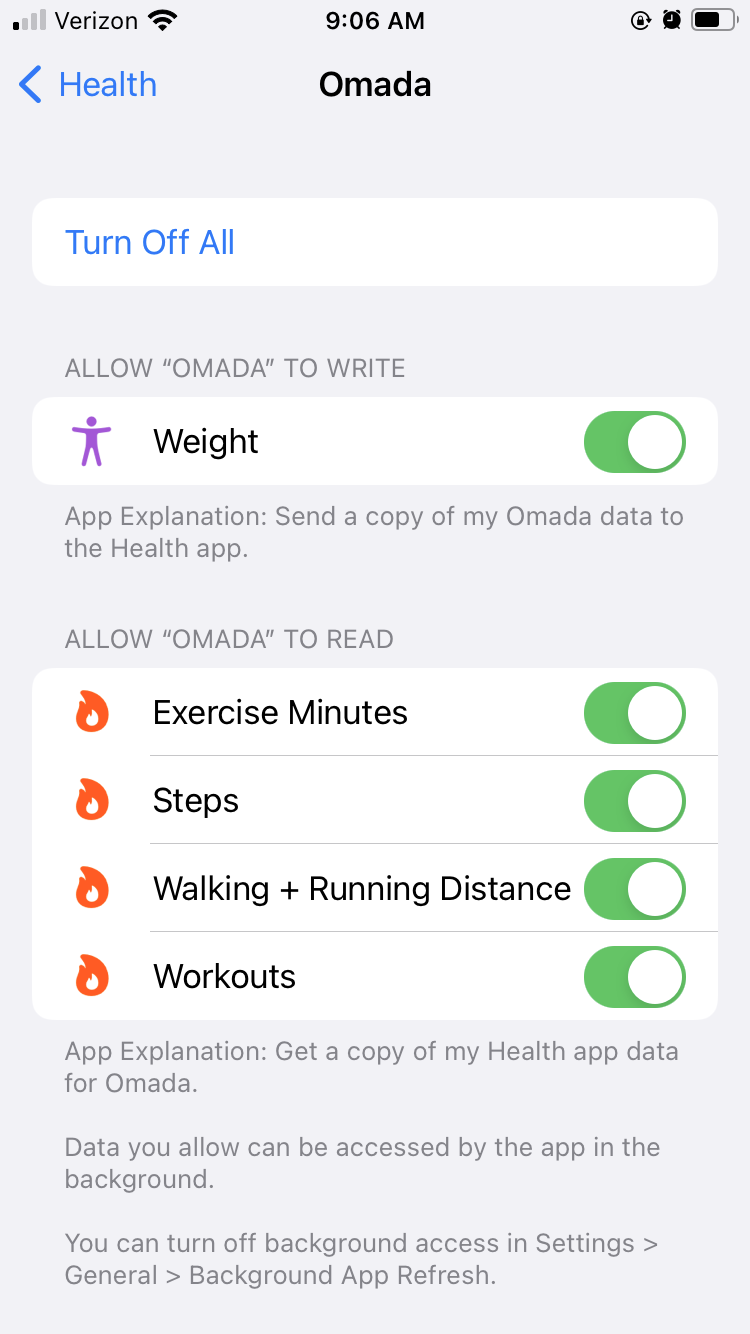 Note: If the prompt in step 5 does not appear, please log out and back into the Omada app. Once you have logged back in, please follow steps 3-7 above.