Your Action List can be found under the Homepage of your Omada account. The Action List shows you all the tasks you need to complete in a day in one place for your convenience!
You can find the Action List under the Homepage in the web and mobile app version of your account.
Please click a task you'd like to complete for the day, whether it's tracking your food & drinks, weighing in, or your steps!
Web version of your Omada Action List: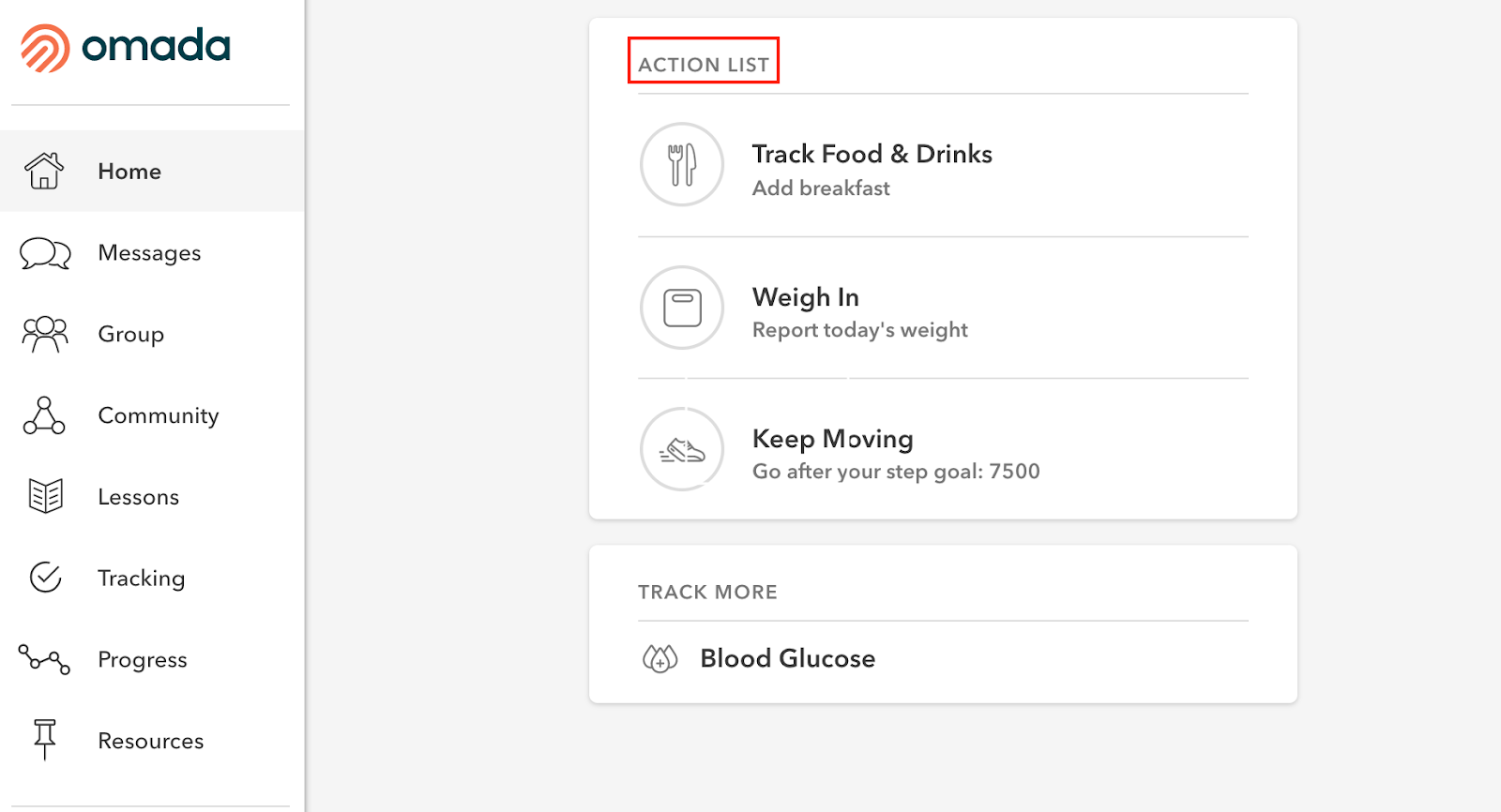 Mobile app version of your Omada Action List:
Android app: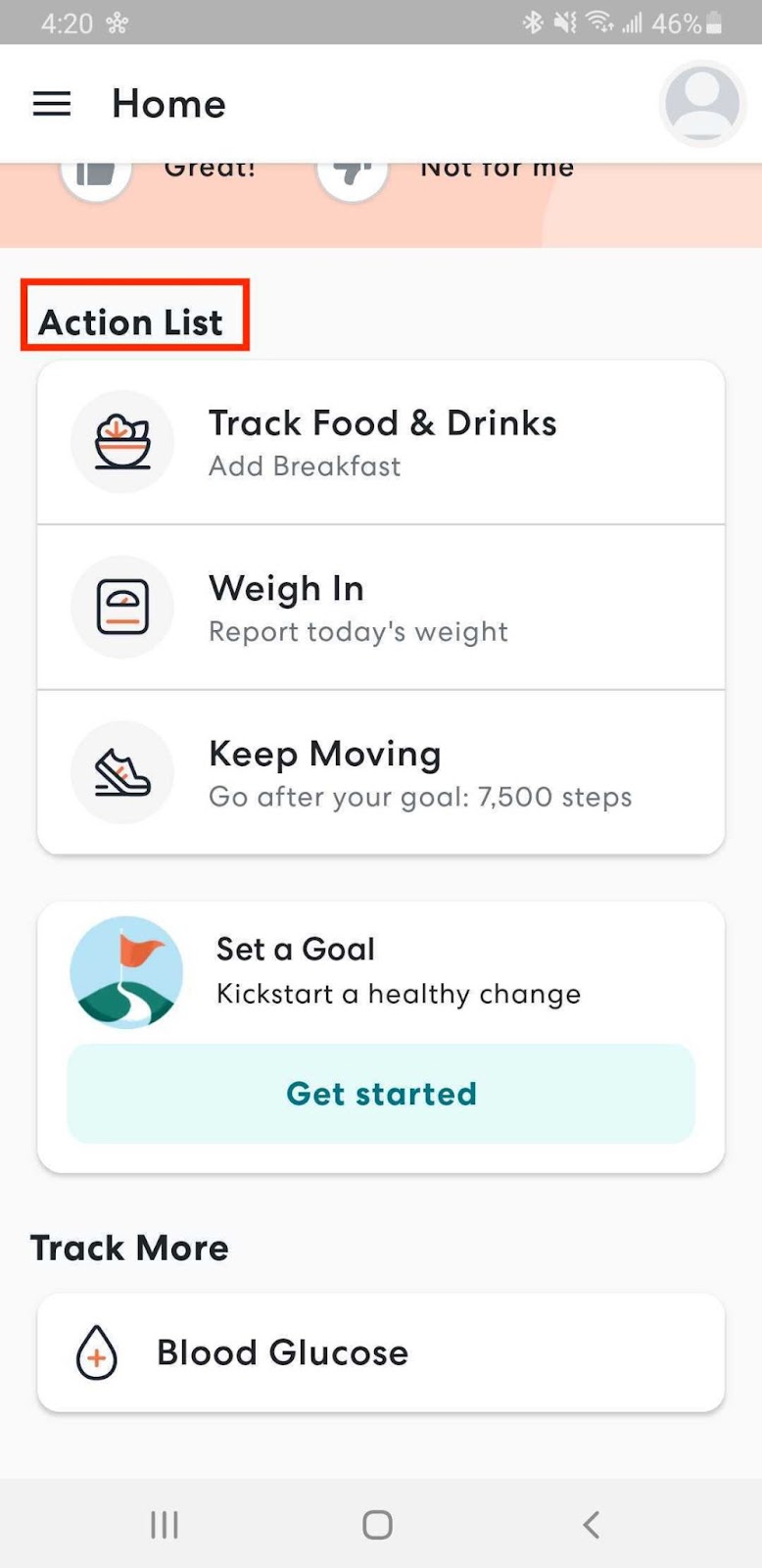 iPhone app: