Open the Omada Health app and follow these instructions to track your activity using your iPhone device.
1. Tap on the Progress button at the bottom of the Home screen.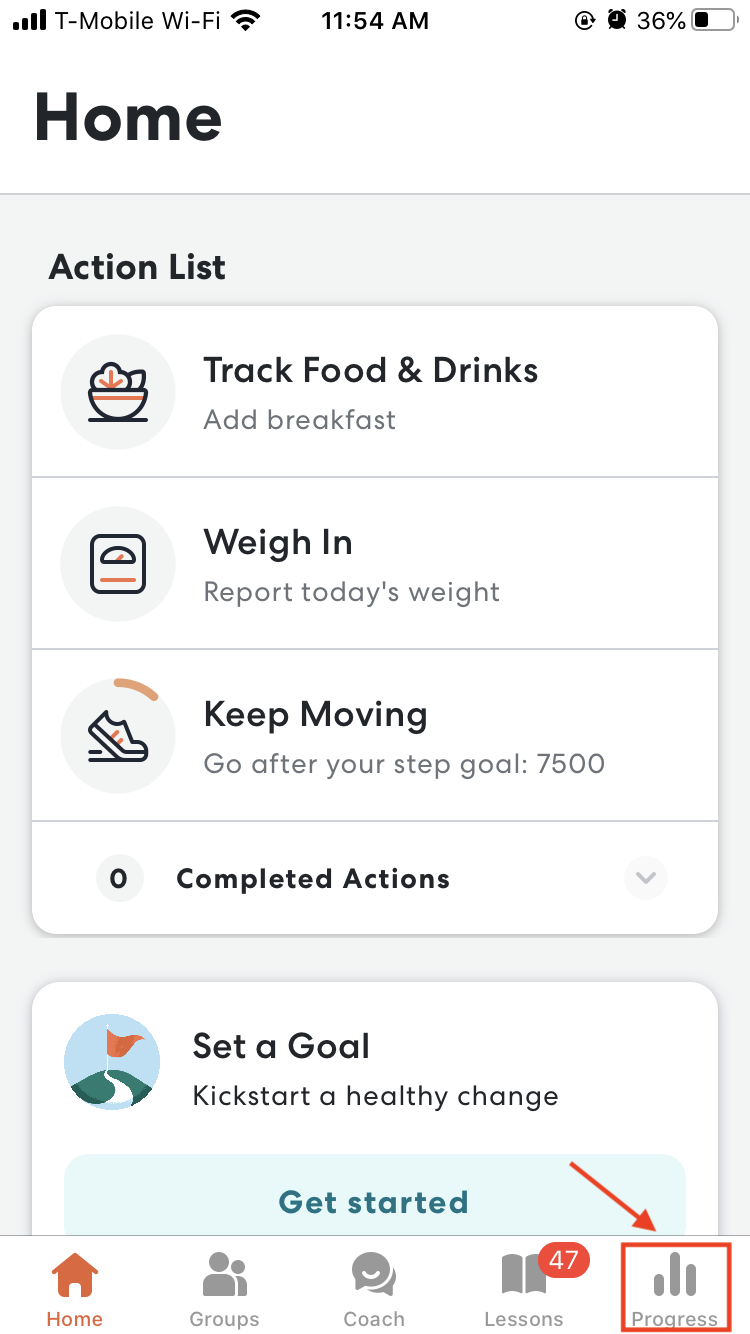 2. Scroll down until you locate the Activity tile and tap on it.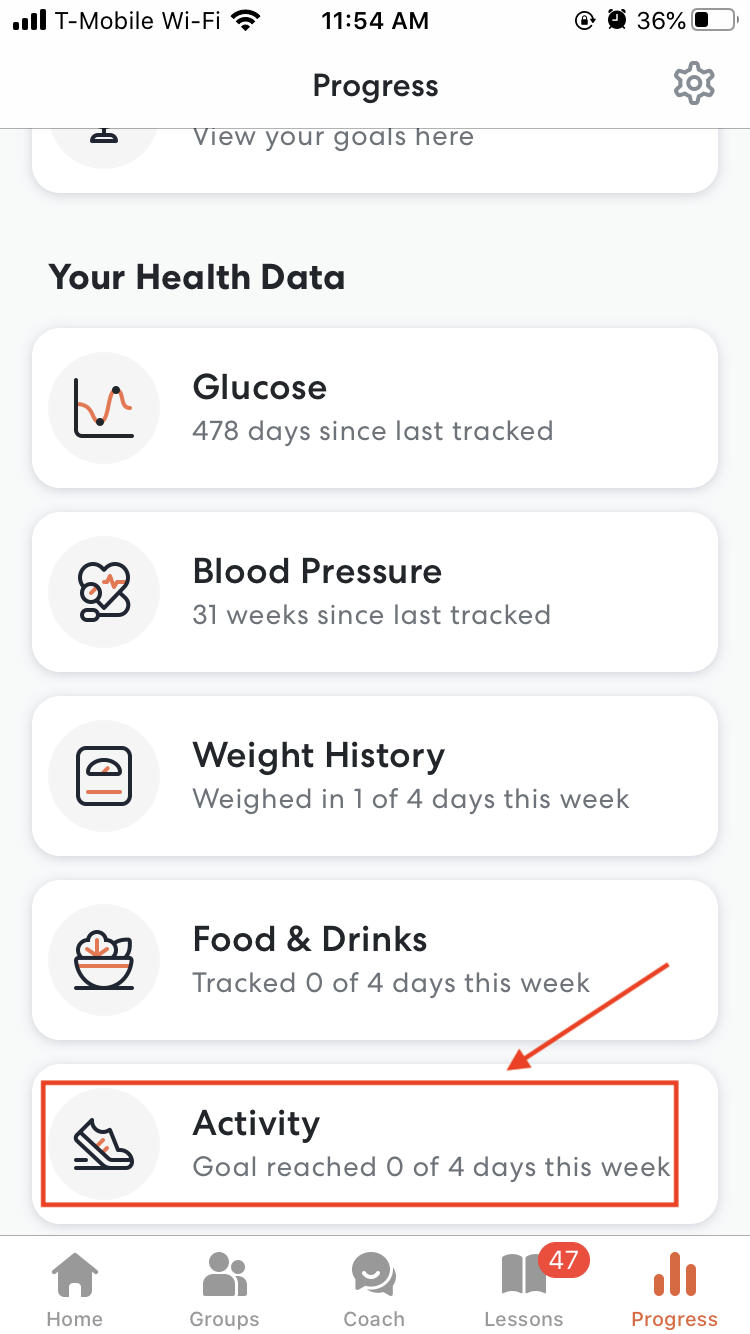 3. Navigate to the day for which you would like to enter activity by tapping on the day. Please note: you can navigate to a previous week by swiping your finger left to right on the days of the week section at the top.
4. To manually add steps, tap on Edit Steps.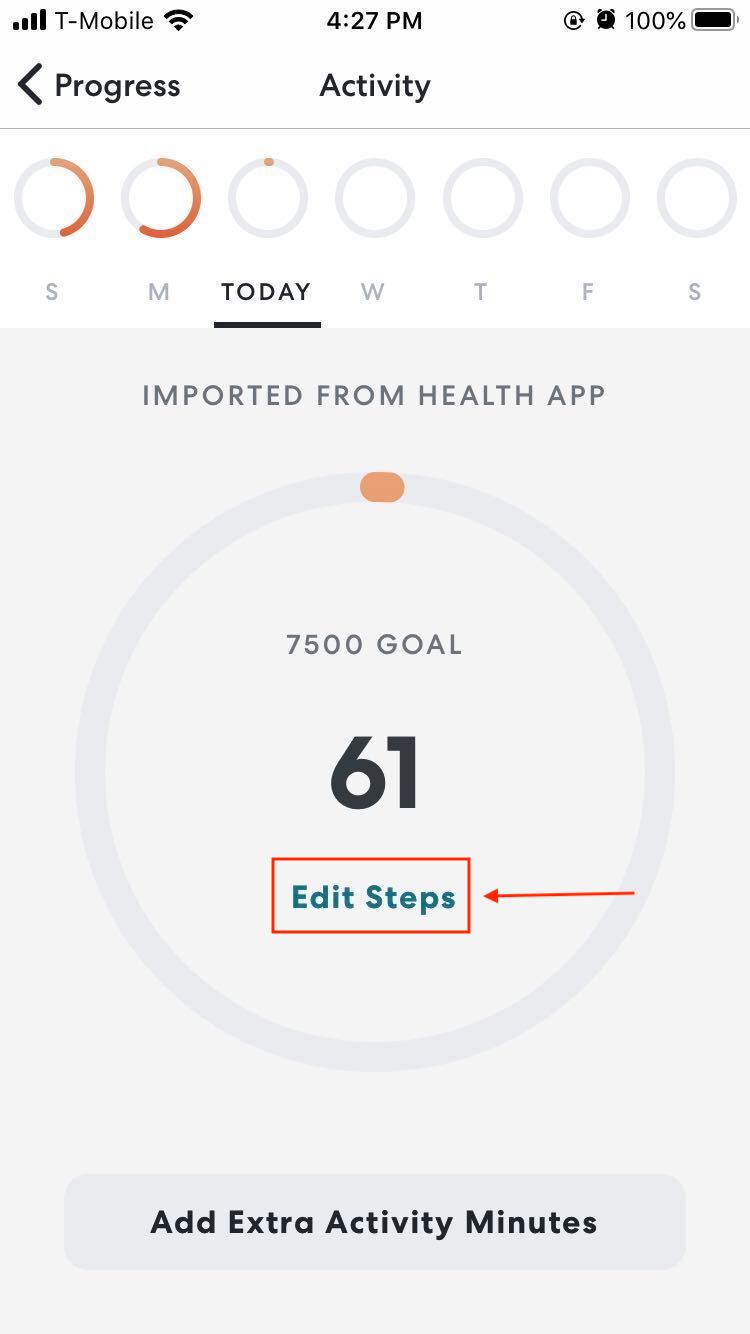 5. If you have the automatic step tracking feature enabled, you will be prompted to edit steps via the Health app. Tap on Open 'Health' app; you will be directed to the Health app.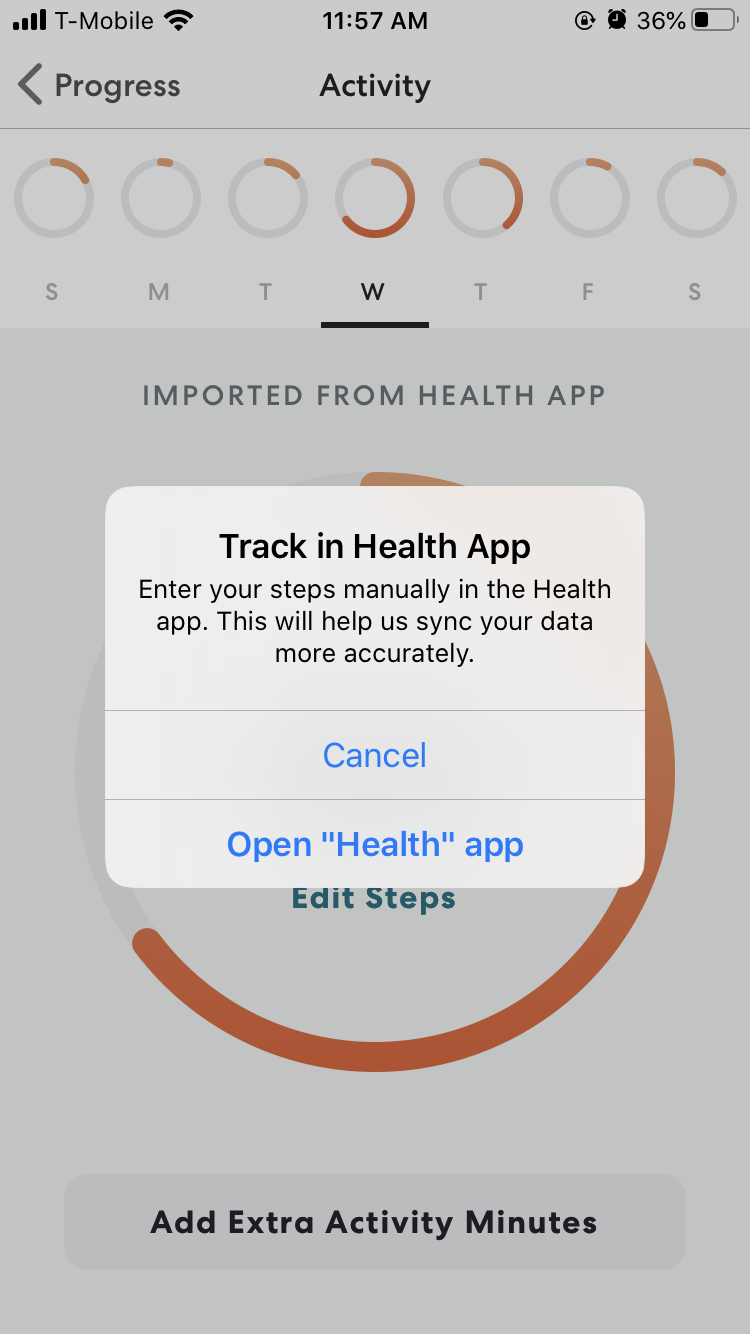 6. Locate the Steps tile and tap on it.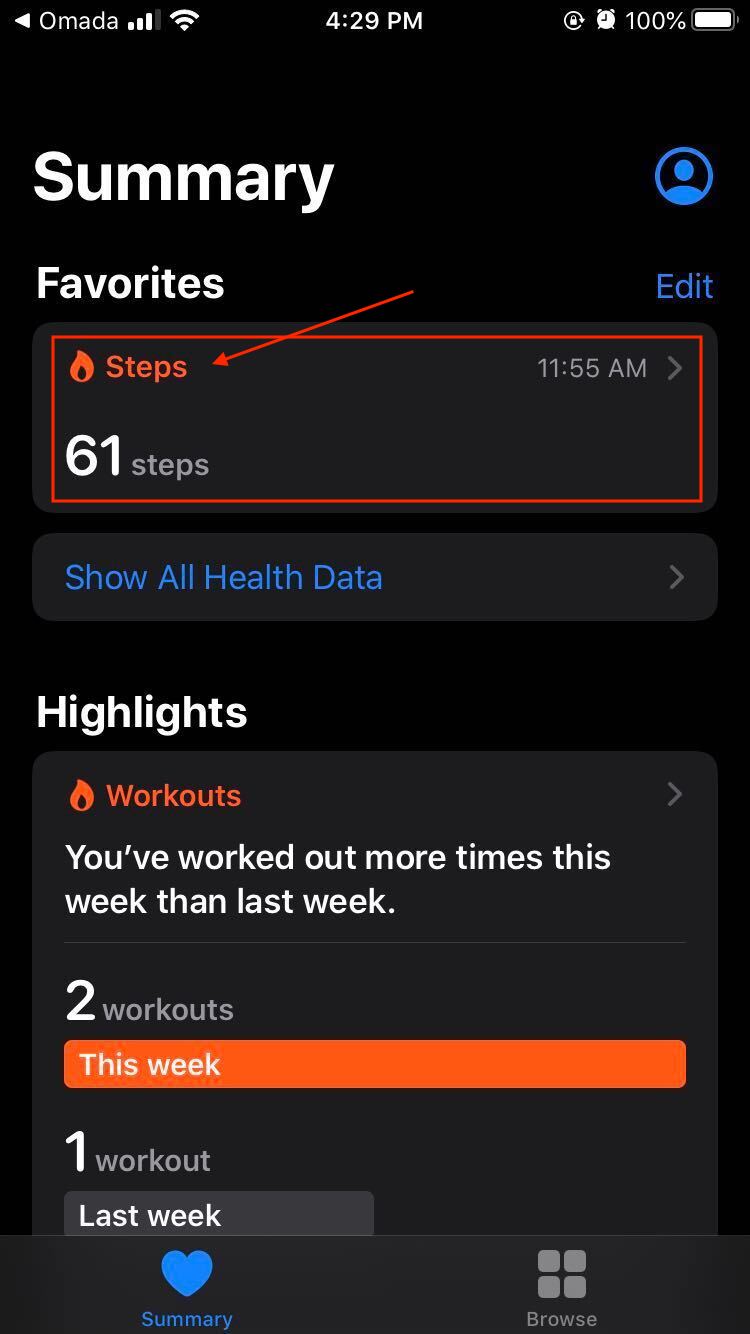 7. Then tap on Add Data in the top right corner.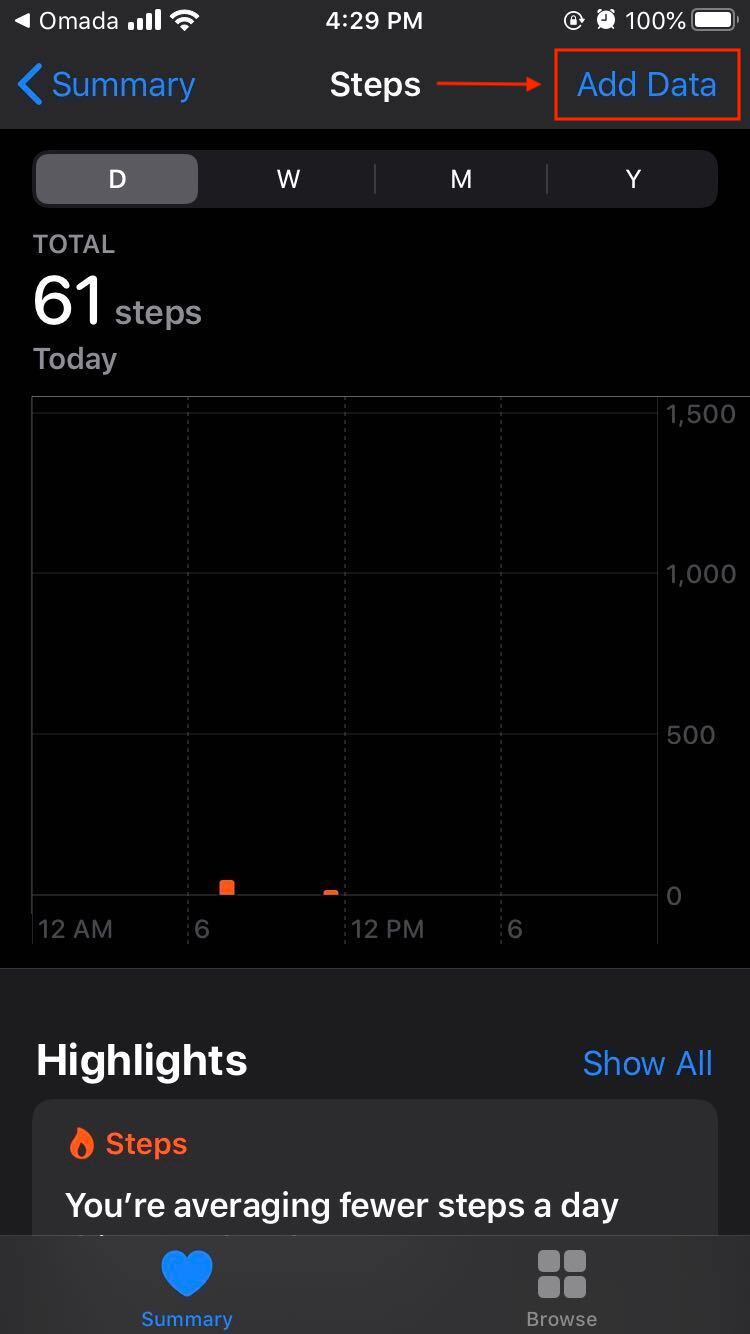 8. New screen will pop-up where you can manually add steps, adjust the date, and time. Please note, if you need to add steps for a previous day, you'll have to change the date in the Health App as well for the changes to reflect in your Omada account.
Enter your step count in the Steps field, then tap on Add. These steps will then be added to your total step count in the Health app, and then be sent to your Omada app.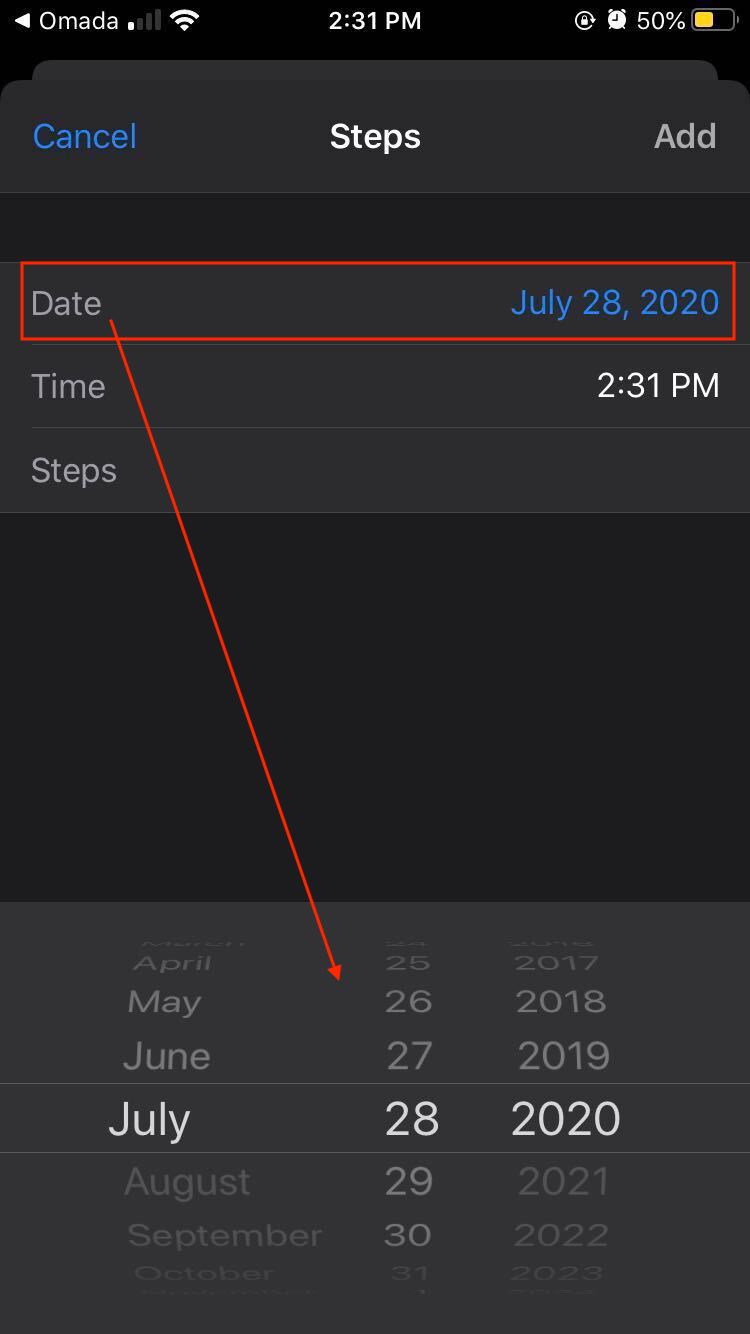 Once you've entered your steps in the Health app, navigate back to the Omada app. Your step count should now be updated.
9. To enter any other activities, tap Add Extra Activity Minutes at the bottom of the screen. For example, you can enter total minutes for yard work.
You can always go back and Edit Minutes previously entered.