If your Omada program includes blood pressure tracking, follow these easy steps to enter your blood pressure readings through a web browser on your laptop or your desktop computer, through the Home page or Progress page.
Using your mobile device? Click here.
Using the Home or Progress page
1. From the Home page or Progress page, select: Blood Pressure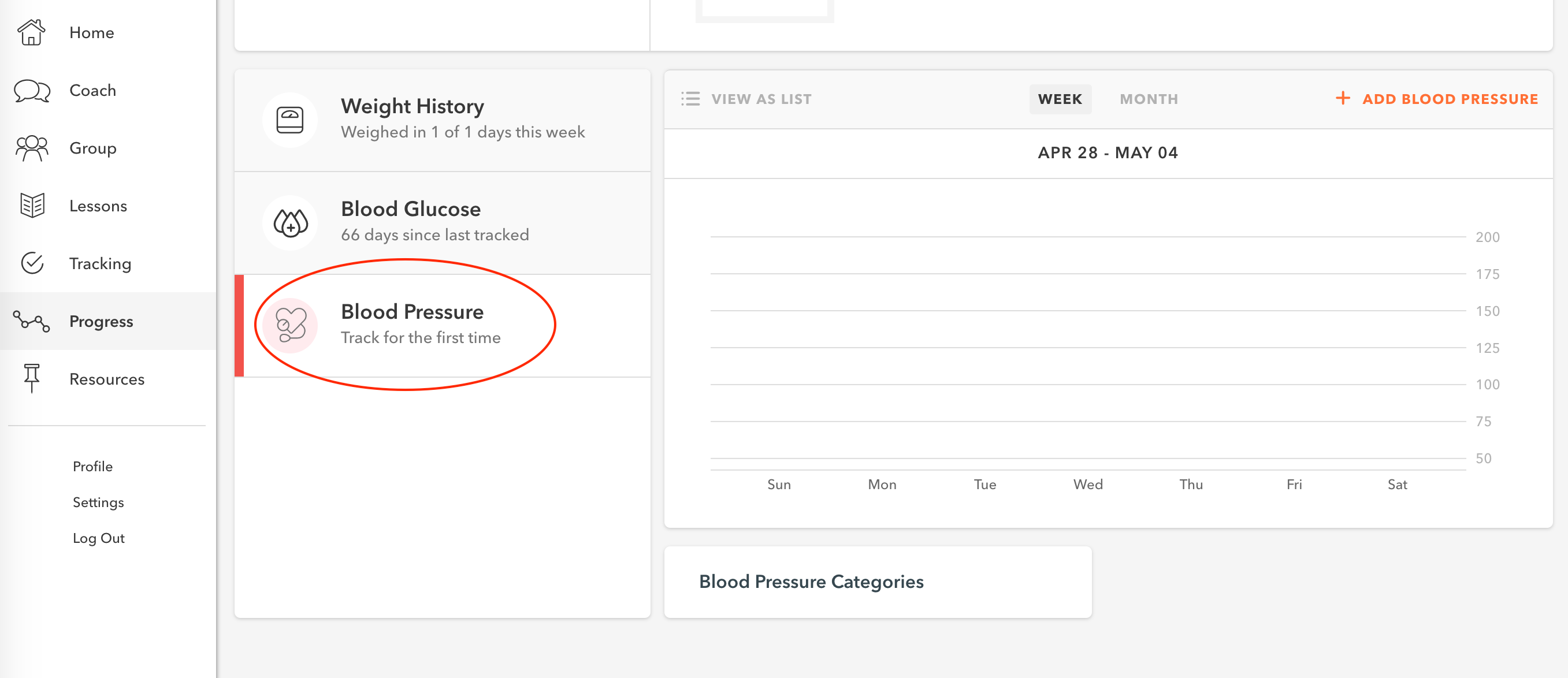 2. Select + ADD BLOOD PRESSURE in the top right corner
3. A prompt will ask you to enter your Systolic reading, and your Diastolic reading, with Time and Date of the reading.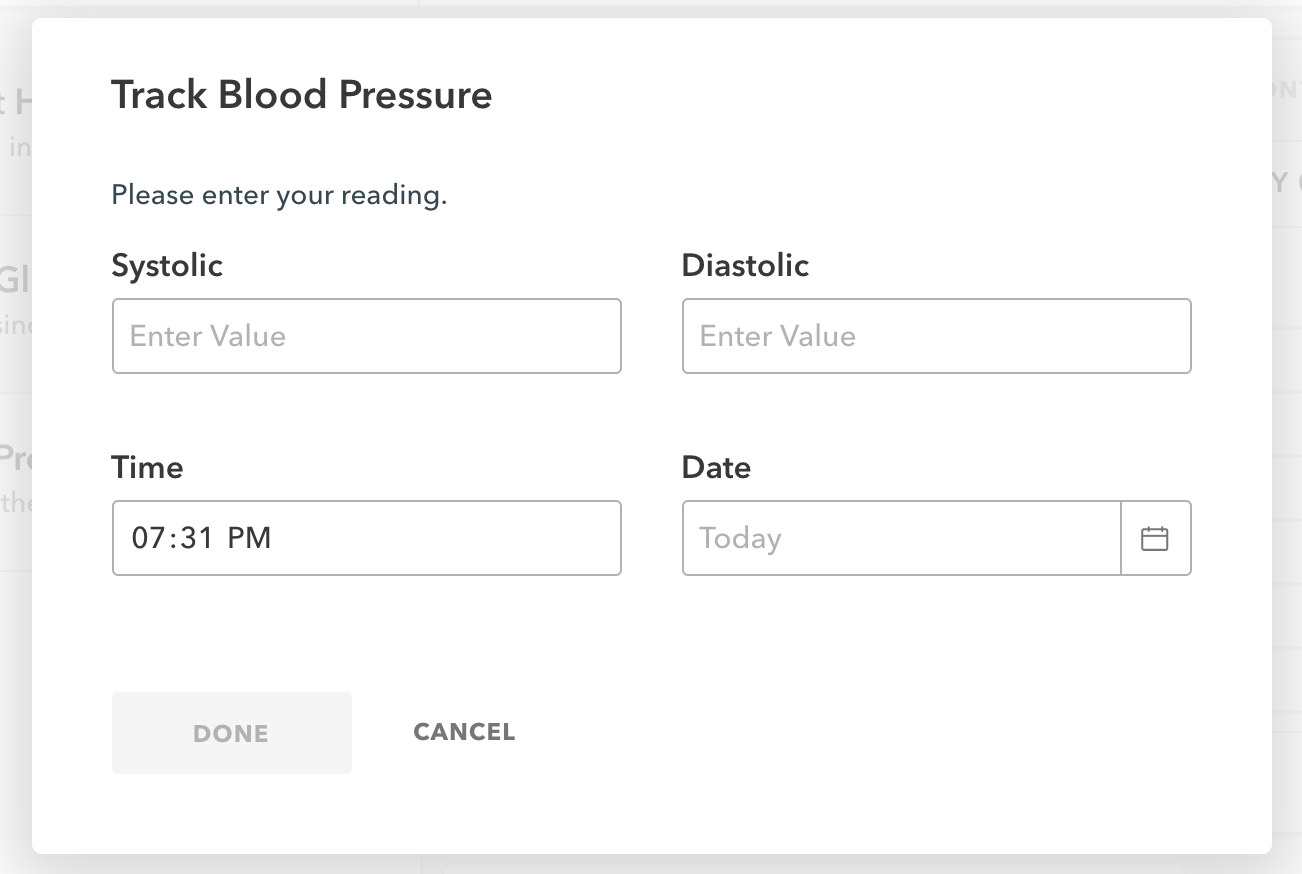 4. Click DONE. Your blood pressure reading should then be recorded.
*To learn more about your blood pressure reading, click on "Blood Pressure Categories" at the bottom of the same screen. The chart below reflects the "In-Home" measurement guidelines. You will also have the option to look at "In-clinic" measurement guidelines.