To view and edit your Medication List you must log into your account from a web browser.
From the Home Page:
1. Select Settings from your Home page in the menu on the lefthand side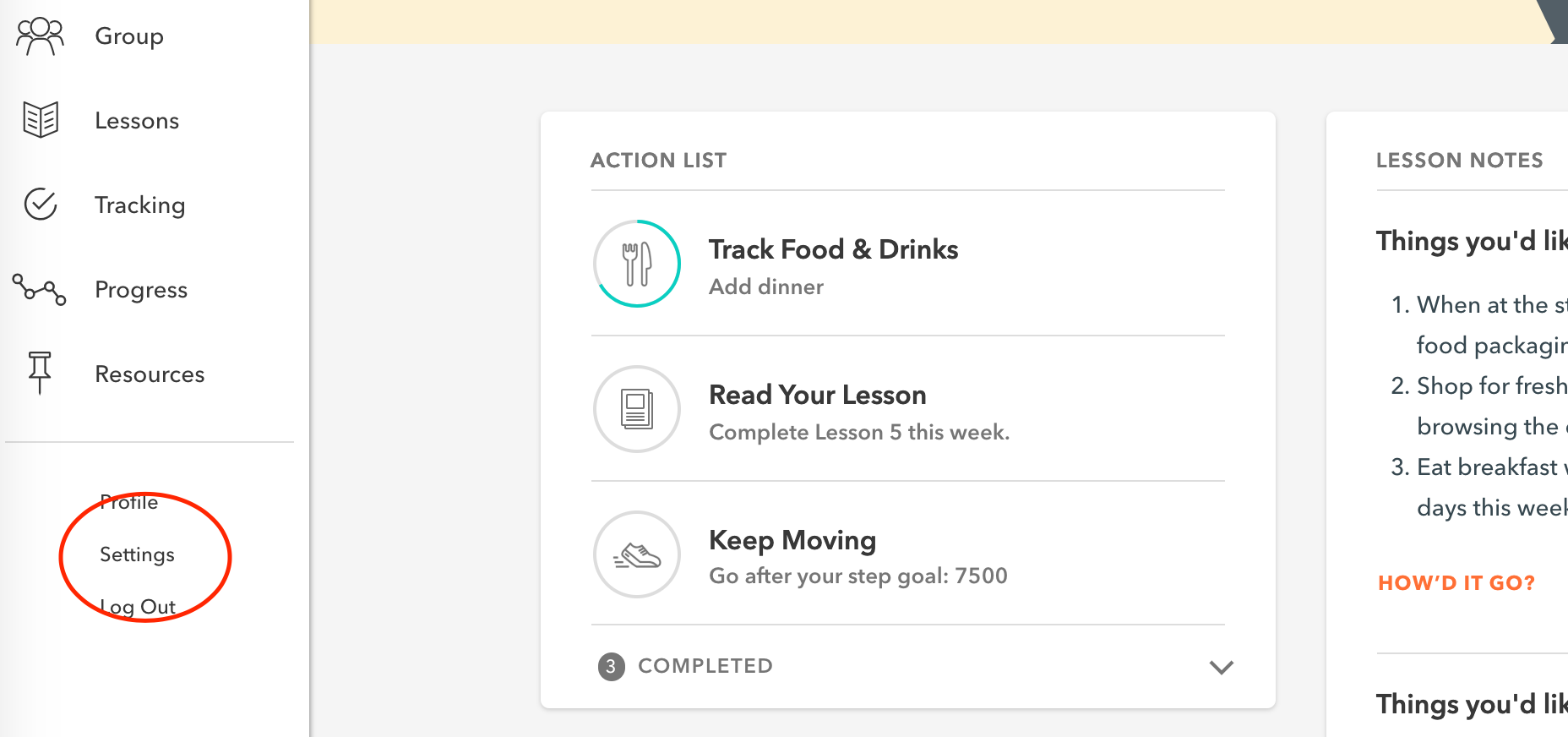 2. See Medication List and select "Edit"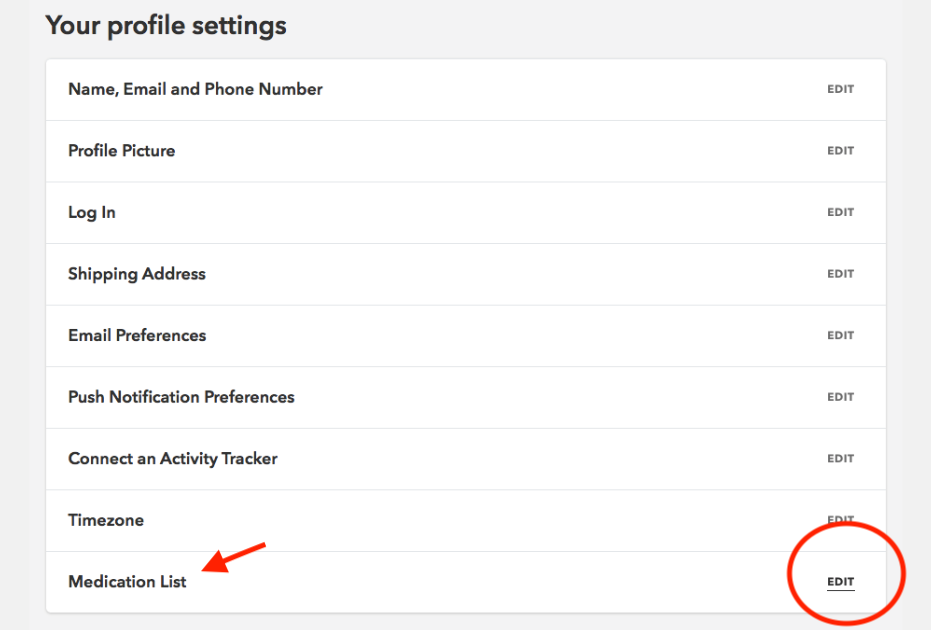 3. You will be able to view your Medication List here. To add a new medication, enter the name of your medication in the field provided and select +ADD MEDICINE to add the medication to your list.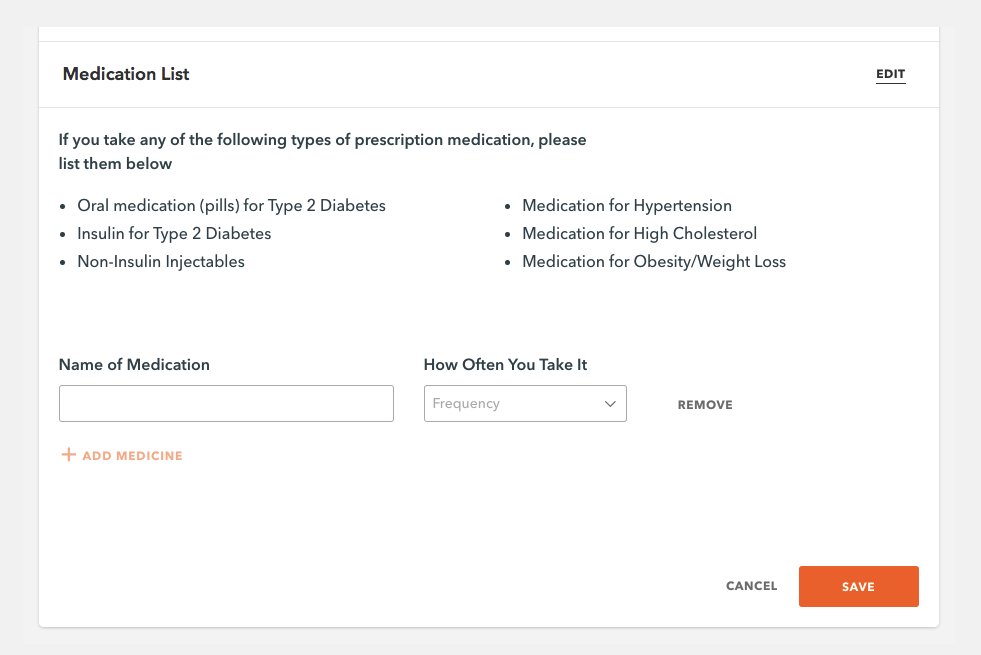 Note: select REMOVE to remove a medication from your list
4. Select SAVE at the bottom of the page to save your edits