You may view and edit your Medications List via the mobile app by following the guides below:
To view and edit your Medications List via web, you must log into your account from a web browser.
From the Home Page:
1. Select Settings from your Home page in the menu on the lefthand side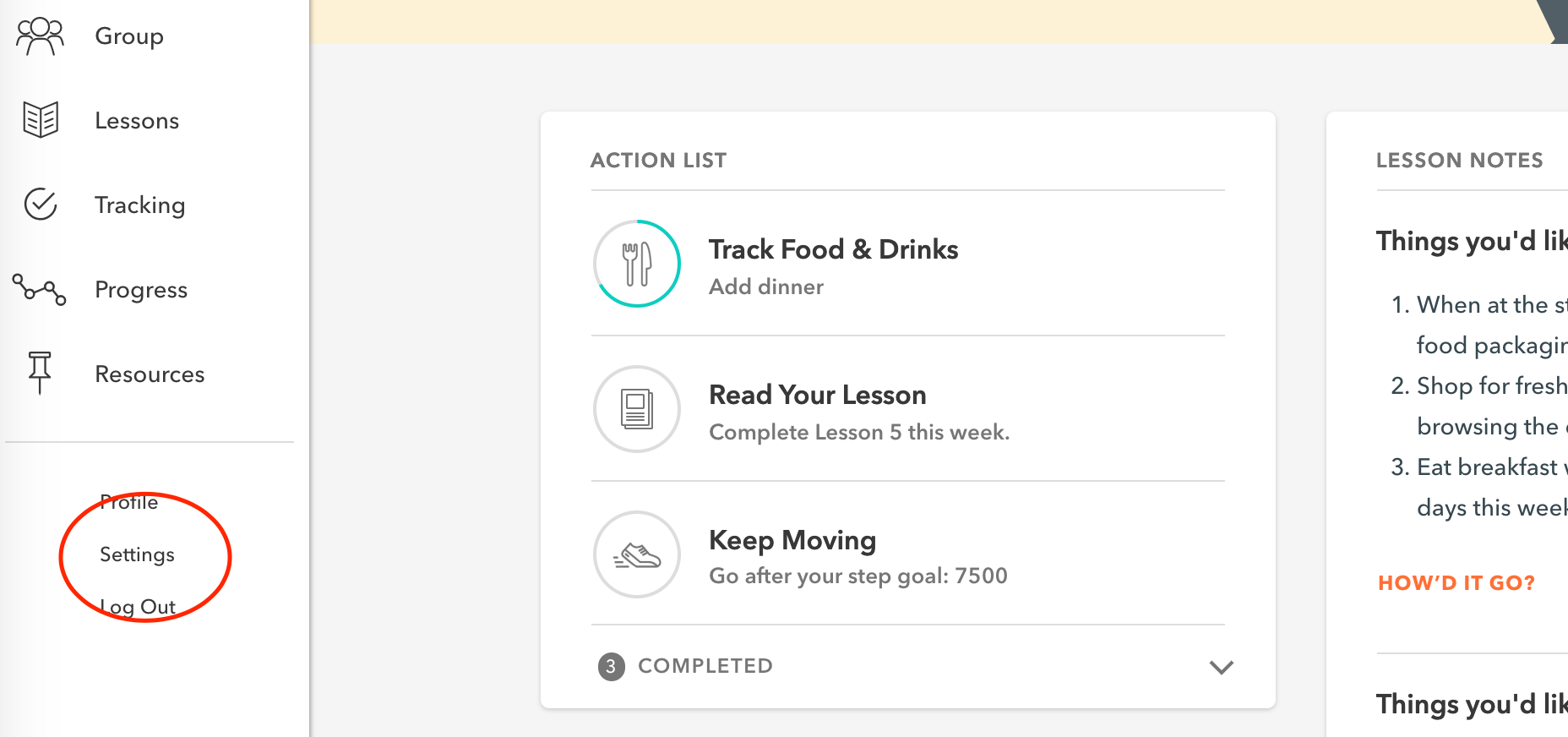 2. See Medication List and select "Edit"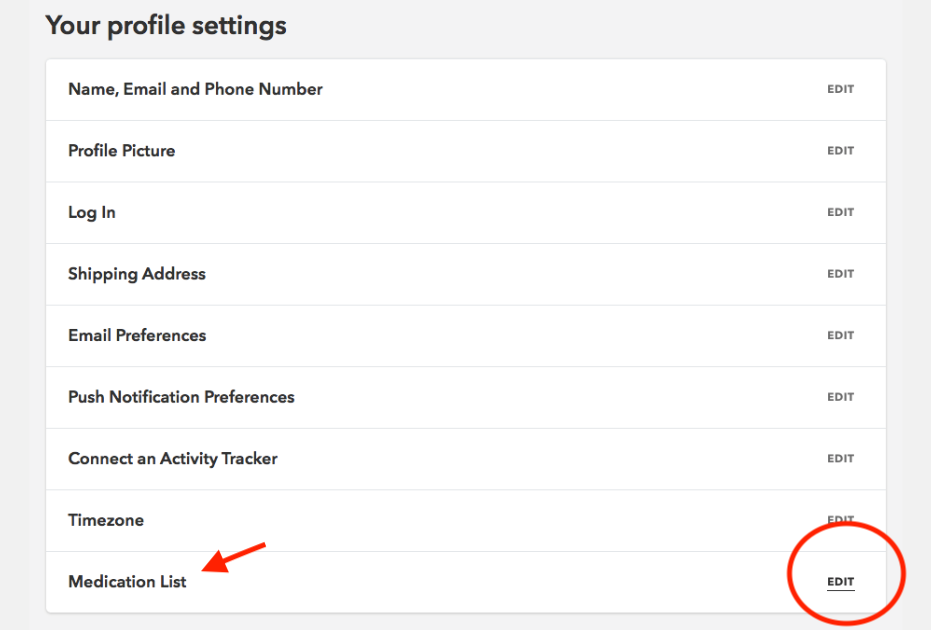 3. You will be able to view your Medication List here. To add a new medication, enter the name of your medication in the field provided and select +ADD MEDICINE to add the medication to your list.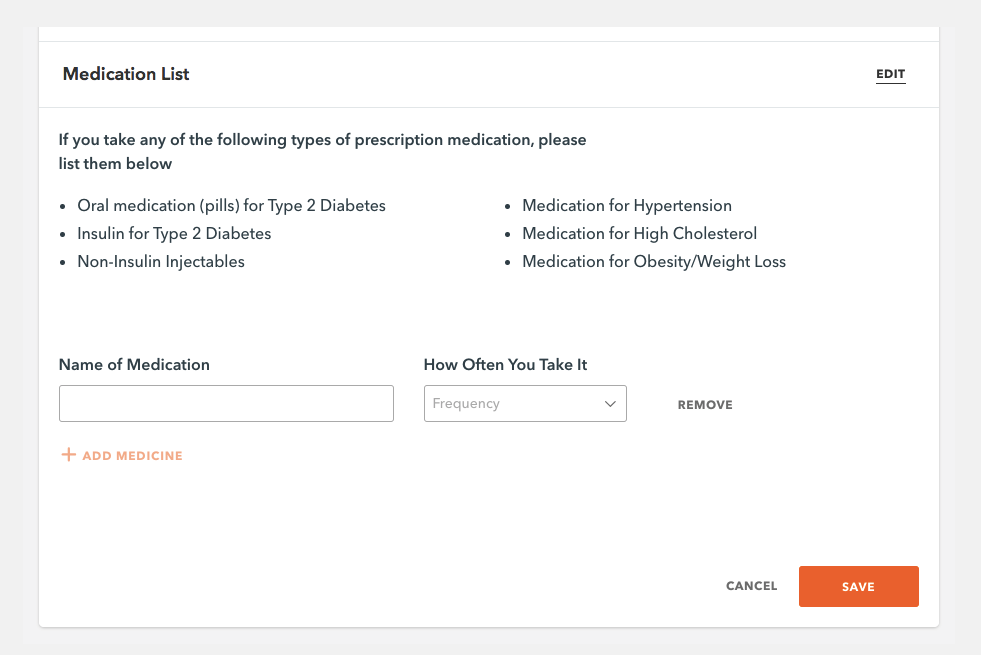 Note: select REMOVE to remove a medication from your list
4. Select SAVE at the bottom of the page to save your edits
Please note:
The medication's name must be spelled correctly in order for the system to accept it.

The medication must be included in our medications list in order to accept.

If you find that a medication is not populating after entering, please check the spelling. If the spelling is correct, the medication is not on our list of accepted medications. Our medication entry feature largely focuses on diabetes, hypertension, and cholesterol medications.

If you would like to share a specific medication you are unable to enter as it is not on the list of accepted medications, you may message your health coach/specialist to inform them of the medication name and frequency.