Most mobile phones are able to track your steps automatically, but there are some minimum requirements for this feature to work.
Requirements:
iOS: you must have ​​iOS 15.0 or newer for these features to work.
Android: This is not yet available for Android users.
Note: Please allow 2 days for Fitbit to establish a connection and send your data to Omada.
Instructions:
1. Please start by download the Omada app by opening this link from your mobile device.
For iOS users, make sure to select the App Store icon.
You can also download our app by searching for Omada in the App Store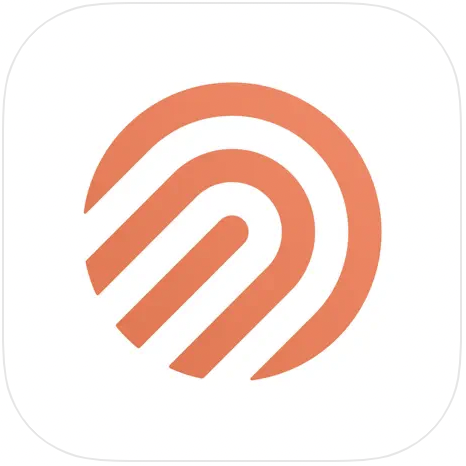 2. Please make sure that you have the Fitbit: Health & Fitness app downloaded on your mobile device.
3. Log in to the Omada mobile app
If you are already logged in to the Omada mobile app, please log out and log back in:

Navigate to your Progress page
Tap on the gear icon in the upper right hand corner
Tap on the Log Out button at the bottom of your screen.
Log back in with your credentials.
4. Tap on Progress at the bottom of the screen.
5. Then click on the Activity tile.
6. A prompt should appear asking to share data from health apps. Tap Continue.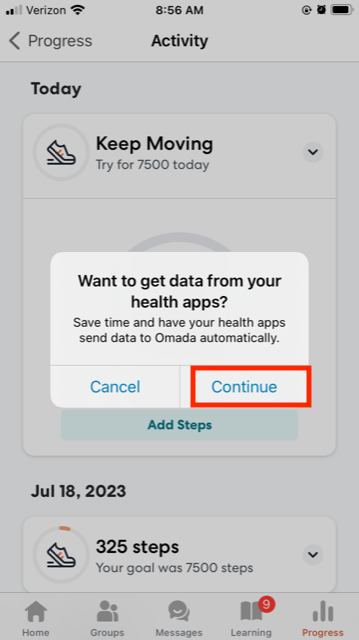 7. Tap "Fitbit"
8. Tap "Connect to Fitbit".
9. Sign into your Fitbit account
10. Tap "Allow All" then "Allow."