Please contact us or your coach directly to enable manual weight entry on your account. Participants find this feature useful when traveling or experiencing temporary scale issues.
Please follow the instructions below to enter your weight, once the feature has been turned on.
Note: For Android, click here.
1. To report today's weight, tap on the Weigh In tile on your Action List.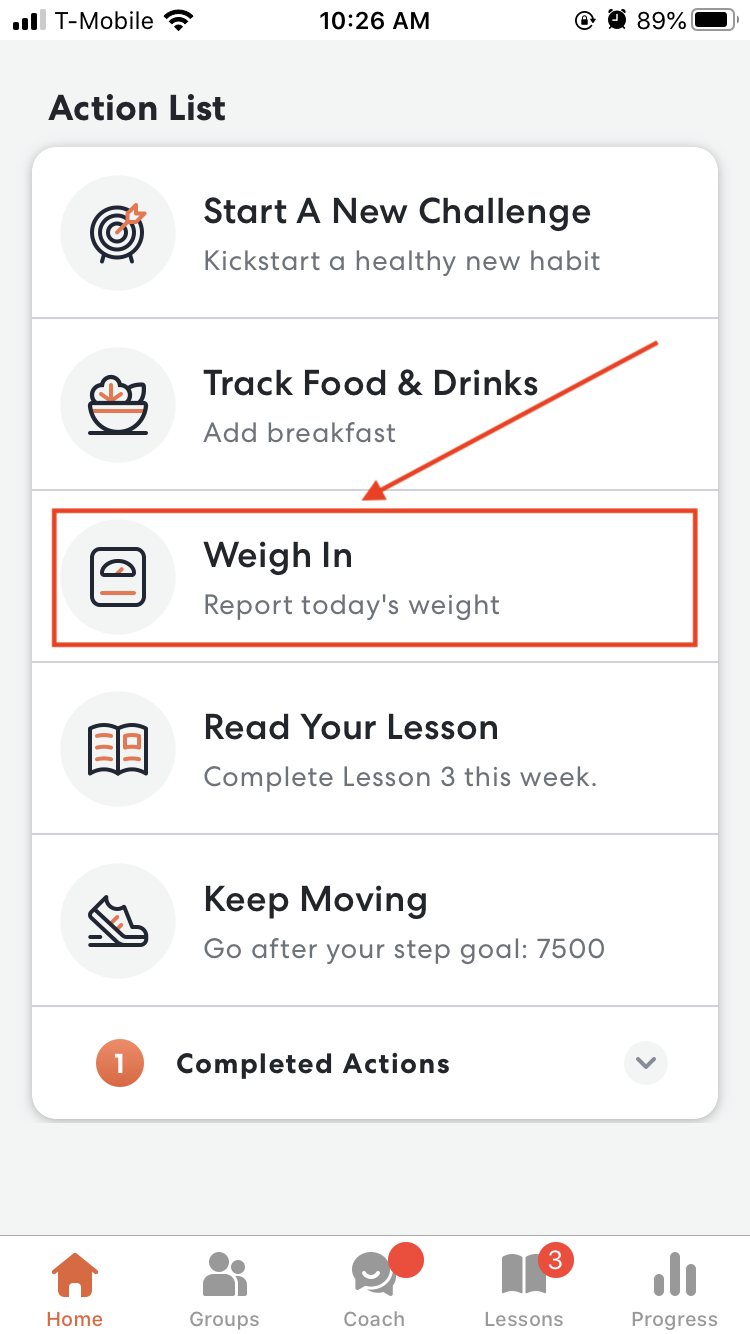 2. Type in today's weight and tap OK.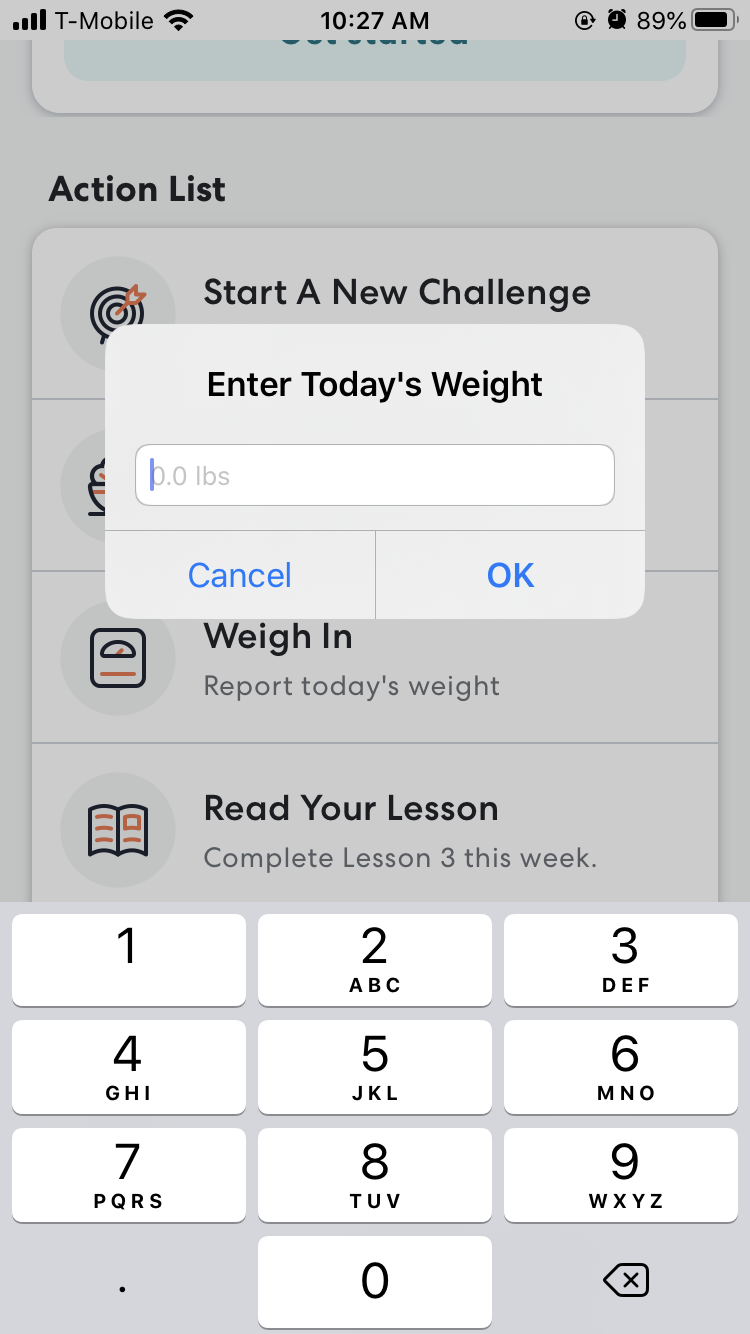 3. To manually enter your weight for any previous days, you will need to go to your Progress page.
5. Tap on the Weight History tile under Your Health Data.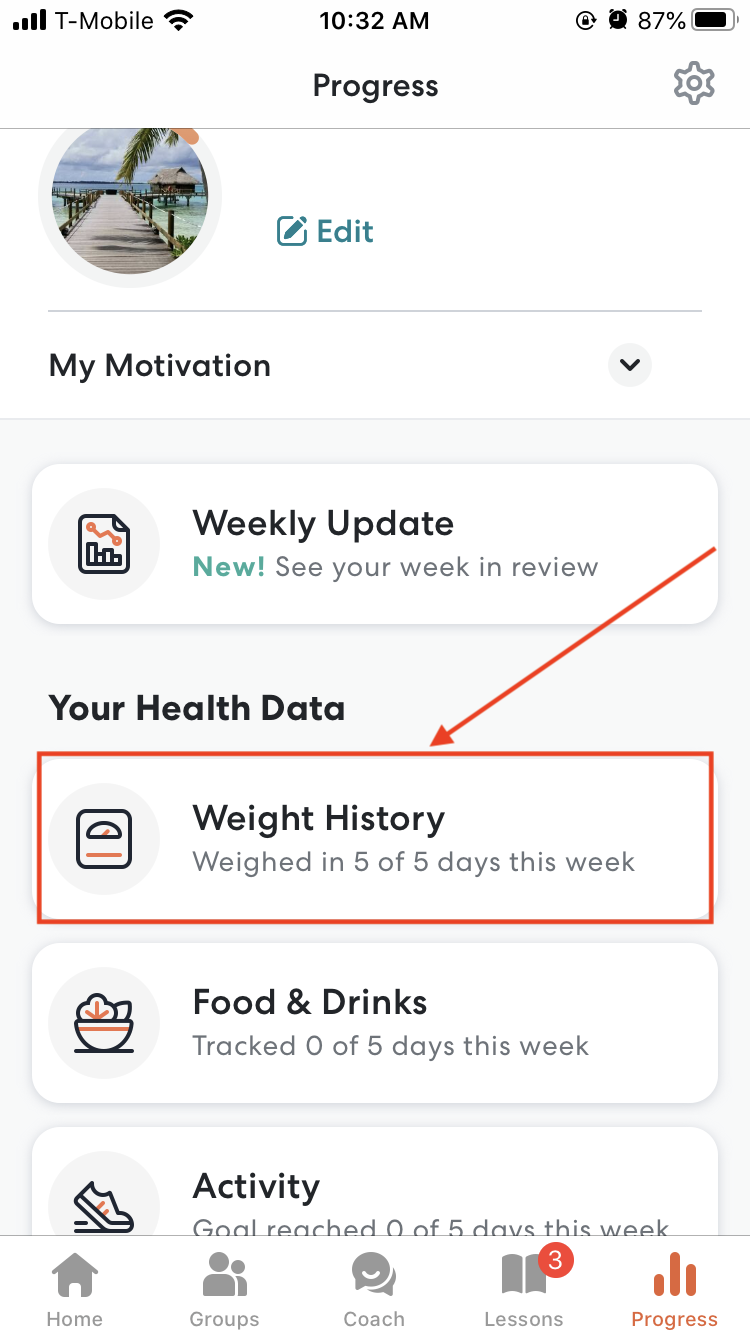 6. Tap on the pencil icon located on the top right side of the screen.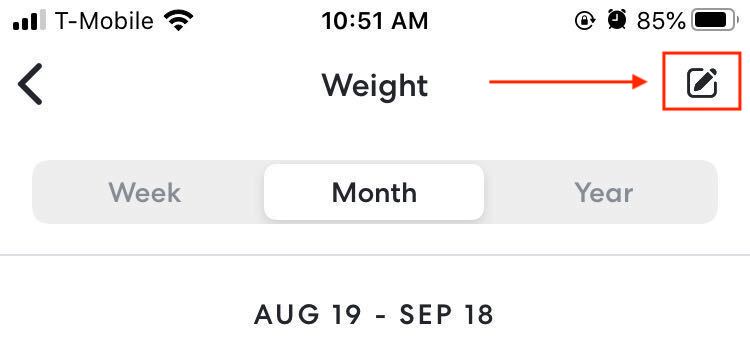 7. If there is no weight for a particular date, tap Add Weight.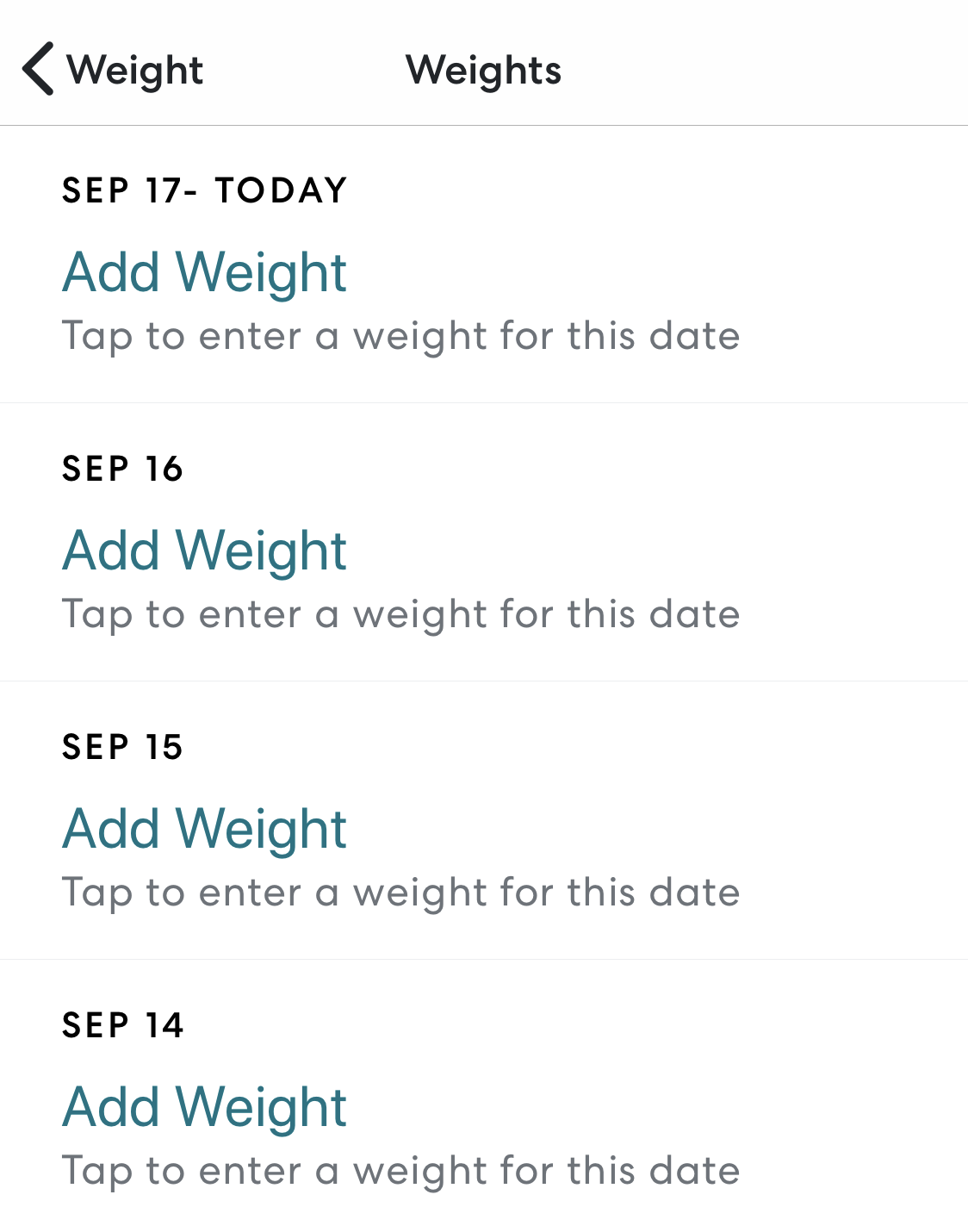 8. If you need to edit a weight for any day, please contact us.