You may contact your Digital Health Coach or a Specialist through private message in the Omada Health web browser or mobile app.
To view instructions on messaging via mobile app click here.
Note: Members in a Type 2 Diabetes and/or Hypertension program may have access to consultations with a Specialist. Consultations must be enabled by a Specialist. If a consultation is not enabled, members will see a banner that says "Have a question for a specialist? Message your coach to request a consultation." Once a consultation is complete, members will always have view access to their specialist messaging.
To send a private message to your Digital Health Coach or to reply to your Specialist through the Omada website:
Click Messages in the left-hand navigation panel on your Omada homepage.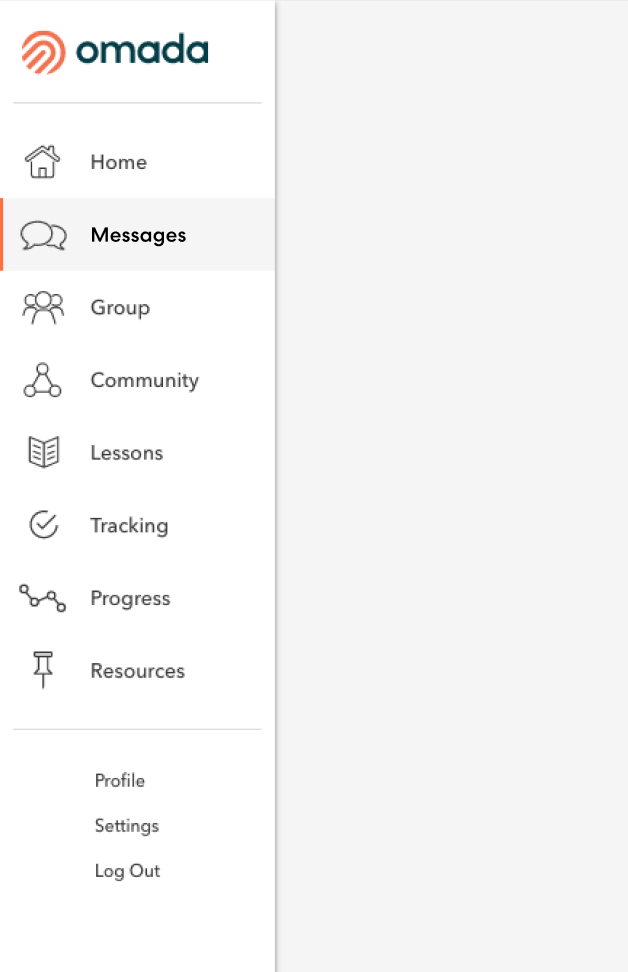 Use the drop down menu to select the Health coach or Specialist you would like to message.

Enter your message into the text box provided.
Click Send.
You may view a history of your private messages with your Digital Health Coach or Specialist under the Messages section at any time.
(Note that clicking on the Help and Feedback button in the lower left of your page will send a message to Omada Support that your Digital Health Coach or Specialist cannot view.)