Please note: The Focus community group is only available to Prevention program members in Week 16+. This Focus community group is larger than the beginning group and includes other members who have also graduated from the initial 16-weeks of the program with the same health coach.

Alternatively, if you are in the Prevention, Diabetes Management, or the Hypertension Management program, you may opt into joining Topic Based Communities which are organized around shared interests and affinities. To join a community, please reach out to your health coach and/or specialist for more information.
Using the Omada website you may use the left-hand menu bar to navigate to your Focus Community.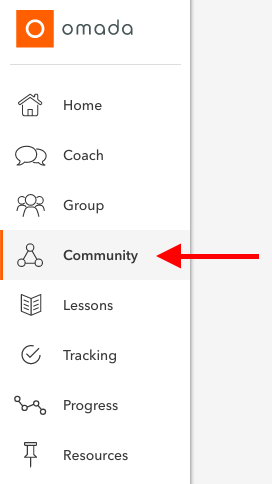 Click Community, and you will be taken to the Community page. From there you may read the group discussion and add a new post or comment in discussions.