When you weigh in for the first time, we'll compare that number to the starting weight you entered on your application. If it looks very different, we may ask you to verify your starting weight to make sure it's correct. Verifying your weight helps the scale recognize you, filter out any incorrect weight readings, and track your progress.
To verify your initial weight
,
log in to Omada
and follow these directions:
Select Progress from the left-hand navigation panel.
Click Yes next to any correct readings.
Click No next to any incorrect readings.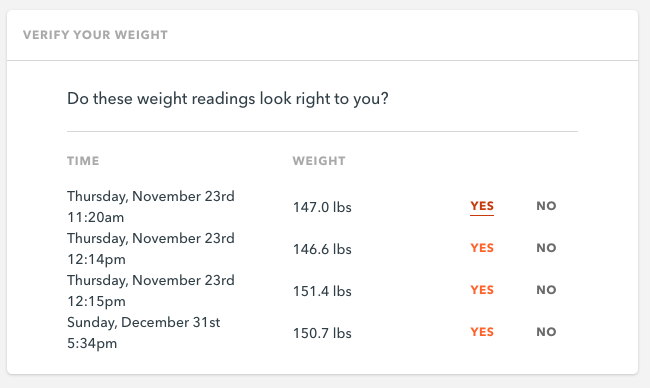 Once you verify a weight, your chart will become visible to begin tracking your progress within Omada. You will not need to verify any additional weights.